Our Family Support Service
Having a child who has cerebral palsy affects the whole family
How we help families
We want to make sure that as a family you feel supported and empowered to help your child in the best way possible. When you come to the centre with your child you will be offered an appointment to meet with our Family Support Coordinator, Glenys Evans. Glenys will get to know you and your child and find out what sort of support you may need. Some of the issues you may want to talk about include:
What cerebral palsy is
How cerebral palsy can affect your child
Emotional issues such as coping with your child's disability, stress and your relationship
Your child's sleep and yours
Your child's behaviour
Transitioning to the nursery, primary school, high school or independent living
Practical issues such as home and vehicle adaptions, equipment and respite
Financial issues such as benefit entitlements, money advice, and Wills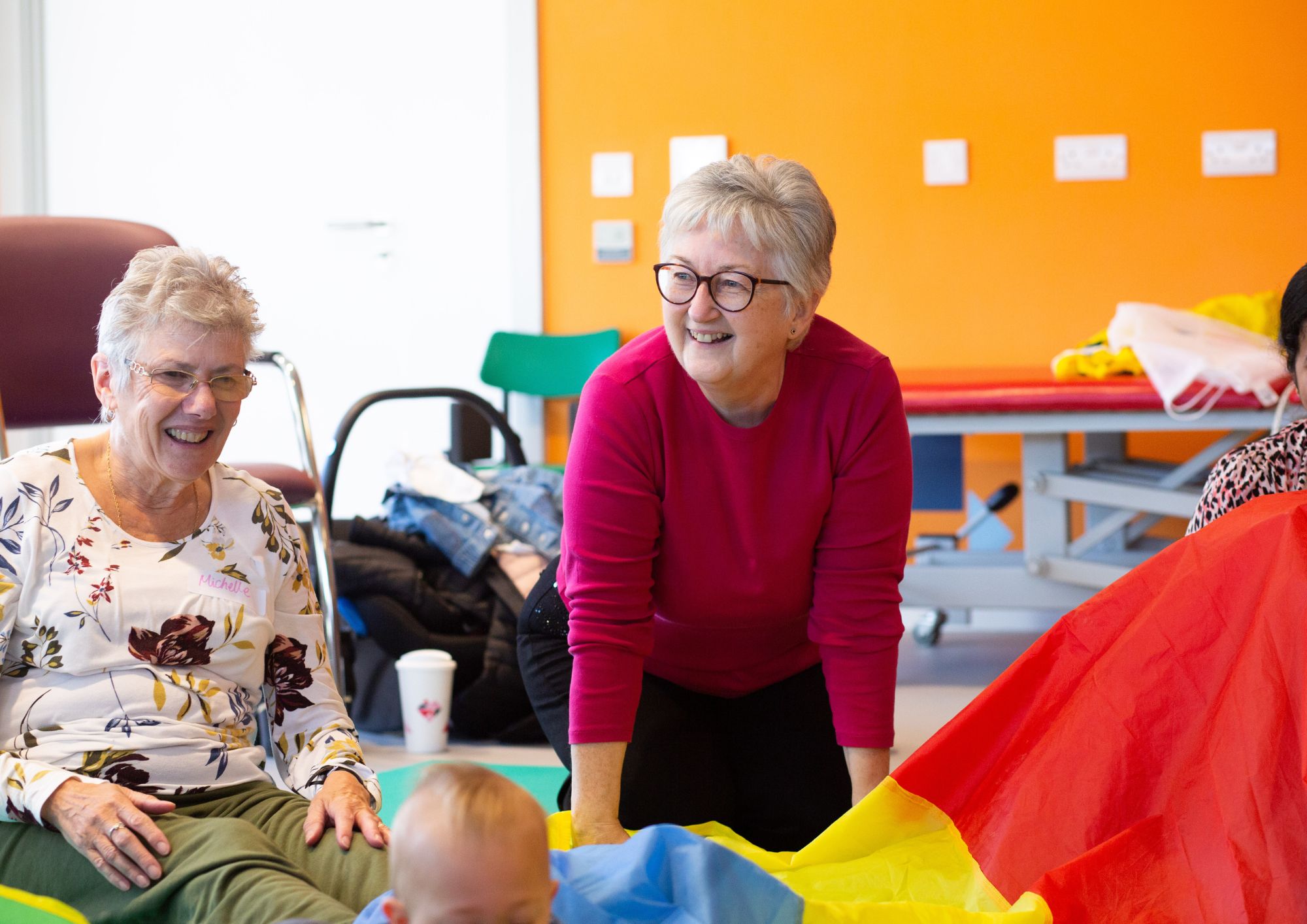 First point of contact
If you have concerns about your baby or young child, Glenys is our first point of contact for you. You may have experienced a traumatic birth or your child may have recently been given a diagnosis of cerebral palsy and you are unsure what this means. She is also there if you have an older child and just want to discuss your concerns with another parent who has experienced bringing up a child with cerebral palsy.
Glenys is a founder parent of Cerebral Palsy Cymru (formerly Bobath Children's Therapy Centre Wales and Bobath Cymru) and has been involved with the charity since 1989. She has undertaken numerous roles including secretary to the steering committee, trustee, and volunteer. She eventually joined the staff team in 1998 and has been helping our families ever since. Glenys' son Thomas (now an adult in his 30's) has cerebral palsy which means she has a wealth of knowledge and understanding to share with families who attend our centre. Glenys completed a general counselling course in 2004 and is first aid trained.
Meet Natasha...
Natasha is one of the many parents who have received help and support from our Family Support Service that we offer at Cerebral Palsy Cymru. In this video, Natasha shares with us her experience of the service, and how she has benefited from the help that Glenys, our Family Support Coordinator, provides through her family support sessions, coffee mornings, and phone calls and emails.
Better Start, Better Future Play Group
Our monthly playgroup is a great opportunity to meet other families, chat with our Family Support Coordinator, and have fun with your child during a play session with our therapists.
The playgroup is open to children under 2 years old who have accessed our early intervention service Better start, Better future.
If you would like to find out more about Better Start Together playgroup or to book a space in a session for you and your child, please email or phone:
Glenys Evans 
Glenyse@cerebralpalsycymru.org
029 2052 2600
Please note that numbers in the session are limited to ensure that you and your baby have the best experience possible. To attend one of our sessions, please make sure that you book in advance.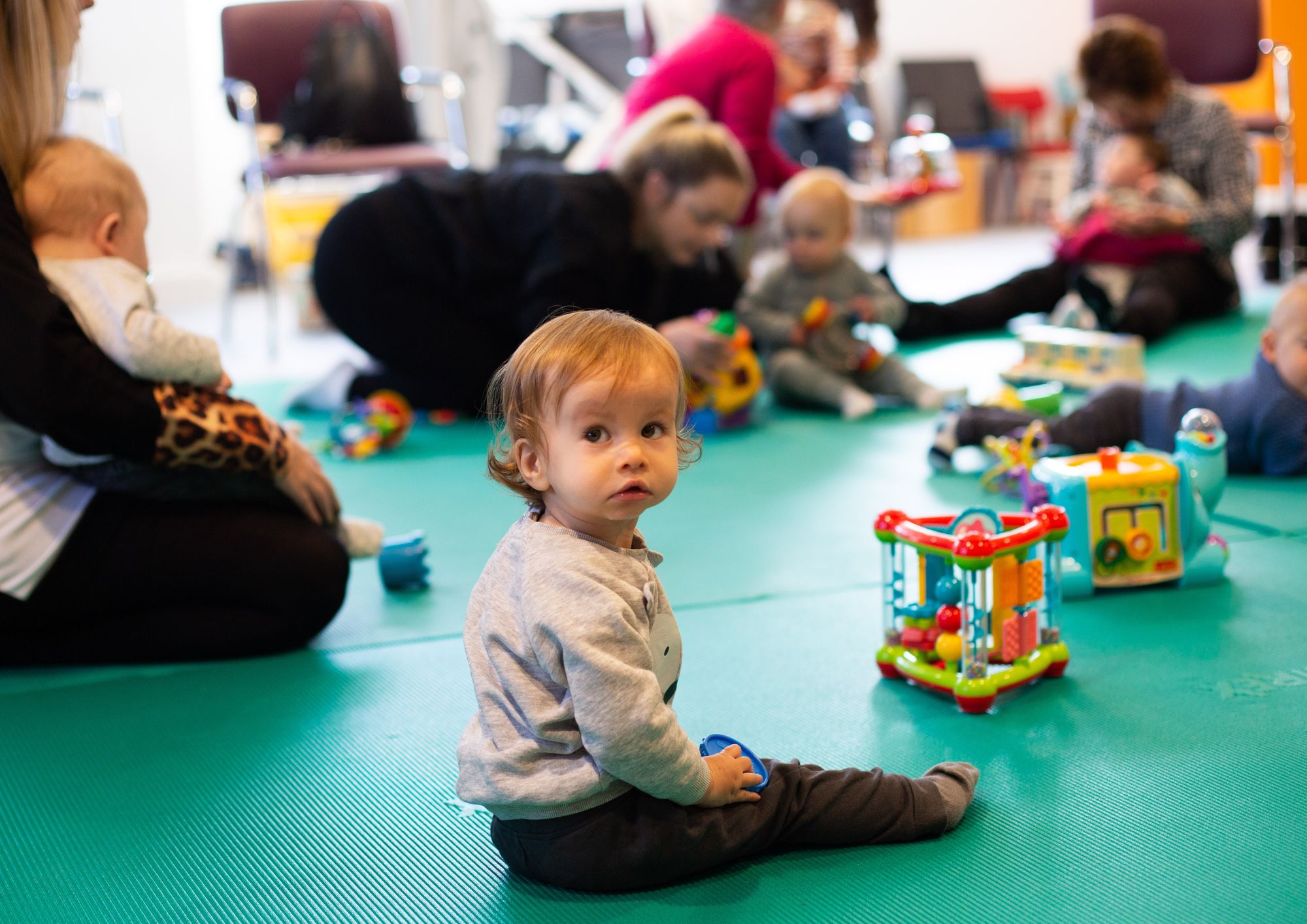 Contact us
If you have any questions about cerebral palsy and your child please give Glenys a call on 02920 522600 or email glenyse@cerebralpalsycymru.org. Or you can make a referral online to our early intervention service, Better Start, Better Future if your child is under the age of 2. 
How we have helped in Wales
126
Family support appointments took place in 2021-2022
331
Children from across Wales have been treated during 2021-2022
1,203
The number of sessions of specialist therapy we delivered in 2021-2022

Therapy and support for children and their families
Cerebral Palsy Cymru is a registered charity in England and Wales 1010183. A company limited by guarantee. Registered company in England and Wales 02691690. Registered address: Cerebral Palsy Cymru, 1 The Courtyard, 73 Ty Glas Avenue, Llanishen, Cardiff, CF14 5DX.