Our Charity Shops
Our Cerebral Palsy Cymru charity shops are part of amazing local communities. Whether people are shopping with us, donating their pre-loved clothes and household items, or volunteering with us, they're making a huge difference to the lives of children in Wales who have cerebral palsy. 
In line with the recent Welsh Governments announcement that face coverings will become mandatory in indoor public places across Wales from 14 September, please could we remind visitors to our charity shops to wear a face mask or covering inside the store.
For more information regarding the new guidance for the public regarding face masks in public places, please visit https://gov.wales/face-coverings-guidance-public
Donation drop-offs
We are now accepting donations at the following shops on SATURDAY only from 9.30am:
Llanishen store
Crwys Rd store
Talbot Green store
Our Barry store will be accepting donations every day from 9.30am. 
Due to limited storage space in the stores, our donation drop-offs are on a first-come, first-served basis. Once our donation area is full in the shop, due to health & safety, we will be unable to accept any more donations. 
Shop Opening Times
Llanishen store
10.00am till 4.30pm Monday - Saturday 
Crwys Rd store 
9.00am till 4.30pm Monday - Saturday 
Talbot Green store 
9.00am till 4.30pm Monday - Saturday 
Barry store
9.30am till 4.30pm Monday - Saturday
Barry
Tel: 01446 700 670
Address: 150 Holton Road Barry CF63 4HL
Crwys Road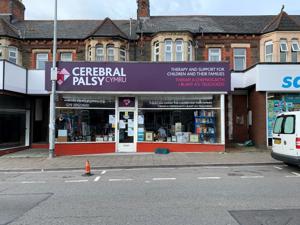 Tel: 02920 371 426
Address: 115 Crwys Road, Cardiff, CF24 4NG
Llanishen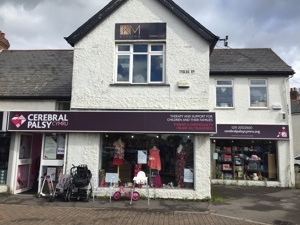 Tel: 02920 762 314
Address: 3 Ty Glas Road, Llanishen, Cardiff, CF14 5EB
Talbot Green
Tel: 01443 230800
Address: 13 Ely Valley Road Talbot Green Pontyclun CF72 8AL
Be a shop volunteer
Coronavirus update: We have now opened our Llanishen, Crwys Rd, Barry and Talbot Green charity shops on reduced hours. If you would like to volunteer in one of our charity shops please call George Parry, Retail Operations Manager, on 07539 791922 or pop into one of our shops to discuss volunteering opportunities with the store manager. 
Find out more about volunteering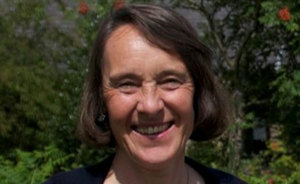 Penny Salmon
When I retired as a healthcare professional, I wanted to give some of my spare time to a charity allied to my work and decided to become a volunteer with Bobath, to help improve the lives of children in Wales who have cerebral palsy. After assisting at a few events and talking to parents of children…
- Volunteer
Read more
Donate Don't Dump
Coronavirus update: Please await further information as to when we are able to take donations from 'Donate Don't Dump' days.
You might like to organise a 'Donate Don't Dump' day and ask your colleagues to bring in a bag of donated items on a given day and we will collect them at a time convenient for you. 
We welcome good quality second-hand items in our charity shops including, clothes, accessories, bric-a-brac, CDs, DVDs, small toys and electrical items. Please note all upholstered furniture must have fire safety labels attached and be in good condition. 
Please contact the fundraising team on: 
Tel: 029 20522600 
Email: fundraising@cerebralpalsycymru.org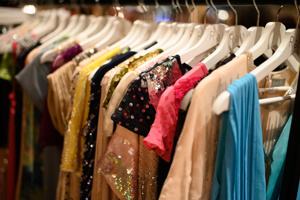 Therapy and support for children and their families
Cerebral Palsy Cymru is a registered charity in England and Wales 1010183. A company limited by guarantee. Registered company in England and Wales 02691690. Registered address: Cerebral Palsy Cymru, 19 Park Road, Whitchurch, Cardiff, CF14 7BP.