International Classification of Functioning Disability and Health (ICF)
International Classification of Functioning Disability and Health (ICF)
What is the ICF?
The ICF is the International Classification of Functioning Disability and Health.The ICF combines the medical and social models of disability into a bio-psycho-social model. The medical model of disability focuses on a person's limitations and aims to correct them, the social model of disability says that disability is caused by the way society is organised. The International Classification of Functioning, Disability and Health (ICF) is a framework looking at all the factors affecting people's lives and how they relate together. It is a framework for considering the individual in their context. It understands that participation (taking part in life situations) is what is important. The diagram below shows those relationships.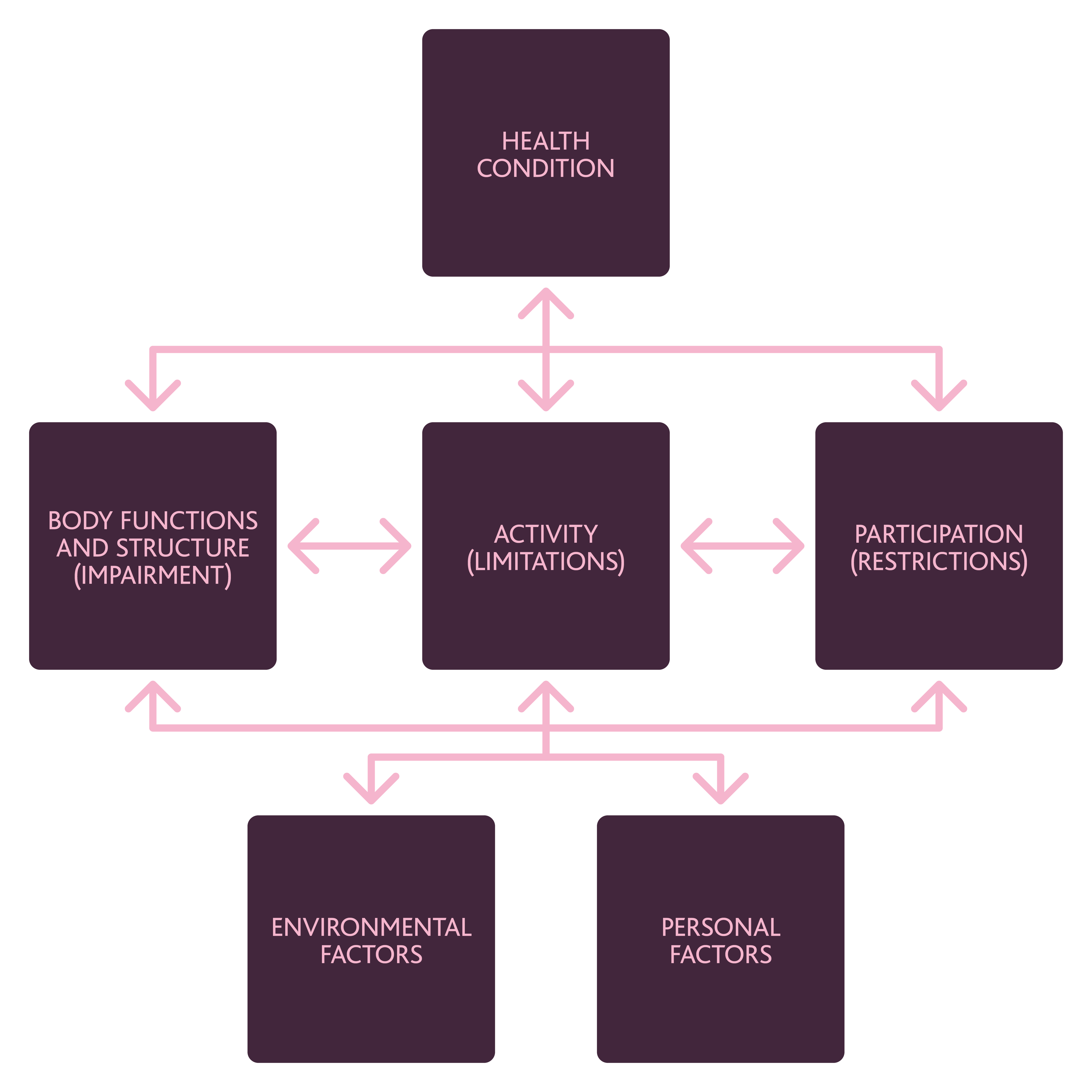 The ICF considers the individual to live in a 'context' consisting of environmental and personal factors. Environmental factors are the 'physical, social and attitudinal' environment in which people live and conduct their lives. Personal factors include preferences, personal choice, past experience, and social background. The functioning of an individual reflects an interaction between their health condition and environmental and personal factors. There is a complex, dynamic relationship among these things.
Why is participation important?
The World Health Organisation defines participation as involvement in life situations. This is what makes life meaningful for us all, and includes being part of a family, having friendships, taking part in recreation, going to school or work and generally participating in society. Participation along with Quality of Life are the key outcomes for children living with cerebral palsy.
F-words in child disability
Dr Peter Rosenbaum and Dr Jan Willem Gorter from CanChild, a specialist research team in Canada developed a simplified version of the ICF known as the F-words in neuro-disability; Function, Family, Fitness, Fun, Friends, and Future.
One of the really important things this version adds in, is the consideration of 'Future' as the 6th F-word. Visit the CanChild website for lots of other information and resources.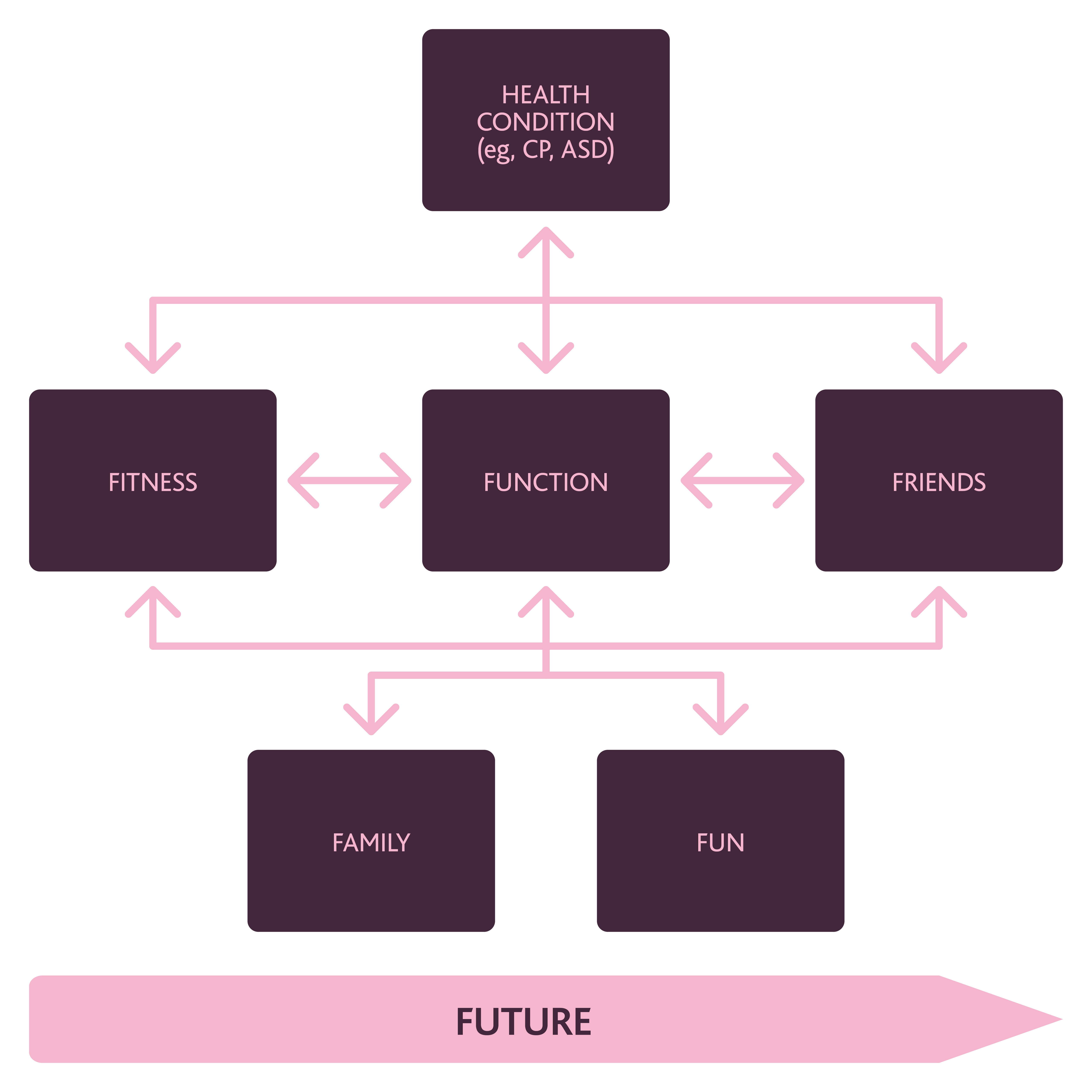 How we apply the ICF at Cerebral Palsy Cymru
During your visit to the centre, one of the questions we will ask is what you or your child would like to achieve in terms of activity and participation. We want to guide families into thinking about participation as the aim for their child rather than the correction of impairments. We then assess your child using the ICF as a framework to develop a plan that targets all areas of the ICF, to help support that activity or participation.
How we have helped in Wales
126
Family support appointments took place in 2021-2022
331
Children from across Wales have been treated during 2021-2022
1,203
The number of sessions of specialist therapy we delivered in 2021-2022

Therapy and support for children and their families
Cerebral Palsy Cymru is a registered charity in England and Wales 1010183. A company limited by guarantee. Registered company in England and Wales 02691690. Registered address: Cerebral Palsy Cymru, 1 The Courtyard, 73 Ty Glas Avenue, Llanishen, Cardiff, CF14 5DX.