Therapy and support for children and their families
Get support
Find out more about the services we offer, including our early intervention service 'Better Start, Better Future'
Get involved
Our vital work with children who have cerebral palsy and their families is only made possible because of your support
For professionals
Find out how we can support you and work together to deliver the best service for every family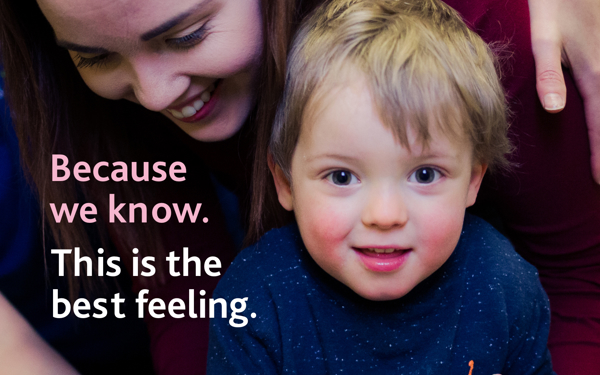 What we do
We are a national centre of excellence for families in Wales with children who have cerebral palsy. Our specialist team of physiotherapists, occupational therapists and speech and language therapists work together to offer transdisciplinary skills, so each child, benefits from their combined expertise. Our family support service offers a listening ear, advice and support. We share our knowledge and skills through collaborative working, courses, national and international conferences.
How we have helped in Wales
110
Family support appointments took place in 2018-19
286
Children from across Wales have been treated during 2018-19
1,682
The number of sessions of specialist therapy we delivered in 2018-19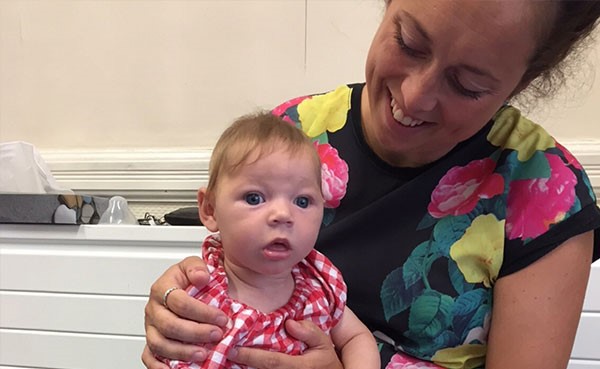 Clara's story
When we completed our first baby block of 6 weeks of therapy at Cerebral Palsy Cymru's therapy centre it was a life-changer. We are truly grateful to have found such help and guidance amongst the darkness, we can now look forward to the future, thanks to Cerebral Palsy Cymru.
- Family Story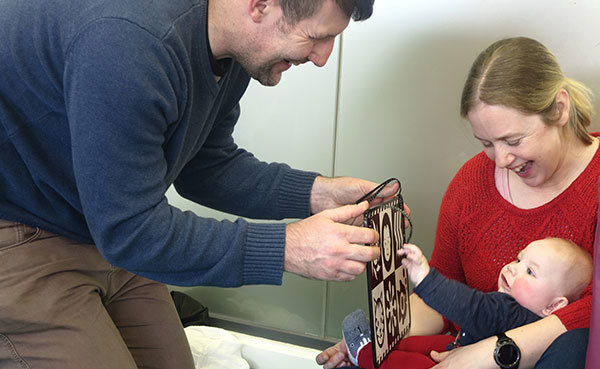 Verity's story
The team has been truly amazing and really supportive to us as a family at a really difficult time in our lives. The physiotherapist has worked with us to provide Verity with the right positioning and handling to help her achieve the milestones we all expect our children to reach.
- Family Story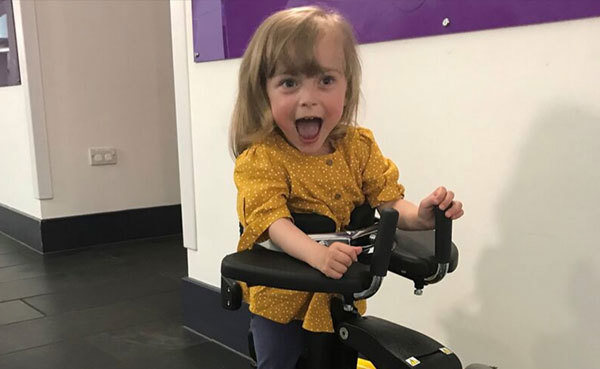 Sienna's story
The early intervention programme, has been such a comfort to us as we were doing something positive from pretty much day one for Sienna. The support and comfort that Cerebral Palsy Cymru provides means that the therapy doesn't just stop with the child who receives it, the whole family benefits.
- Family Story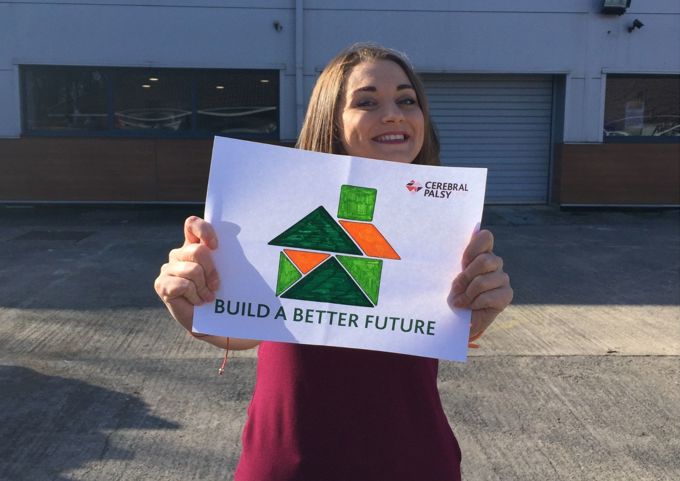 Help us build a better future
Help us build a better future for children and families living with cerebral palsy in Wales by supporting the development of our new children's centre.
Our aim is to create a purpose-built children's centre befitting of a national centre of excellence, with the space to enable us to see many more children and families. This has been our dream for many years.
Although we have pressed ahead with the purchase and refurbishment of our new home, the effect of Covid-19 has meant that many of the key features of the centre have had to be removed.
Our goal now is to raise the £450,000 required to transform the facilities as close to the original plans, and dream, as possible.
Find out how you can help us build a better future
Raise a glass and enjoy a delightful afternoon tea with friends and family to celebrate our first in-person fundraising event of 2021.
Celebrating Cake & Tea for CP 2021
August 04 2021
Across the month of June, bakers up and down the country took to their kitchens and whipped up delicious delights in aid of our inaugural Cake & Tea for CP.
Read more

Therapy and support for children and their families
Cerebral Palsy Cymru is a registered charity in England and Wales 1010183. A company limited by guarantee. Registered company in England and Wales 02691690. Registered address: Cerebral Palsy Cymru, 1 The Courtyard, Ty Glas Avenue, Llanishen, Cardiff, CF14 5DX.