Therapy and support for children and their families
Get support
Find out more about the services we offer, including our early intervention service 'Better Start, Better Future'
Get involved
Our vital work with children who have cerebral palsy and their families is only made possible because of your support
For professionals
Find out how we can support you and work together to deliver the best service for every family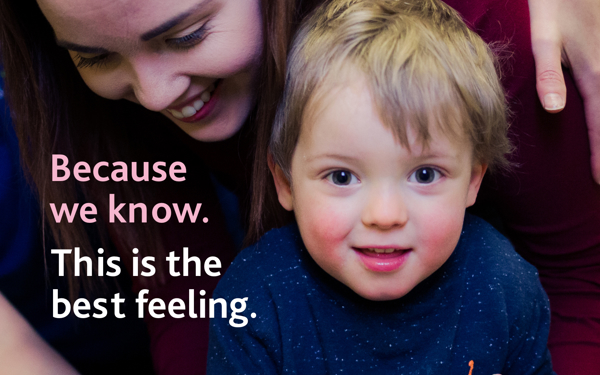 What we do
We are a national centre of excellence for families in Wales with children who have cerebral palsy. Our specialist team of physiotherapists, occupational therapists and speech and language therapists work together to offer transdisciplinary skills, so each child, benefits from their combined expertise. Our family support service offers a listening ear, advice and support. We share our knowledge and skills through collaborative working, courses, national and international conferences.
How we have helped in Wales
138
Family support appointments took place in 2020-2021
257
Children from across Wales have been treated during 2020-2021
626
The number of sessions of specialist therapy we delivered in 2020-2021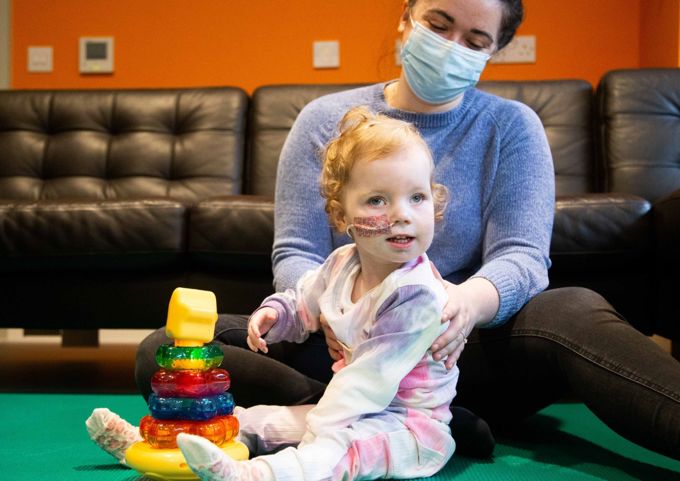 Our 30th Birthday Appeal - 'For Every Little Life'
To mark our 30th Birthday, we are launching our 'For Every Little Life' appeal, which will help us ensure that we can see every new baby that is referred to our services during our birthday year. 
We know that if babies at risk of cerebral palsy have to wait to be seen by us, then the window of opportunity to make the greatest change to their future outcomes, which occurs during the first two years of their life, gets smaller. We don't want this to happen to any family. 
Over the next year, we want to raise £30,000 to help ensure that we can provide every baby that is referred to our early intervention service the specialist therapy and support that they, and their family, need. 
Find out more about our 30th Birthday Appeal
Parent & carer workshop - 'Why children won't eat: picky eaters vs problem feeders'

A workshop for parents and carers of children that will help children develop a healthy relationship with food. 
Cardiff Half Marathon 2023

Run for team Cerebral Palsy Cymru at the 2023 Cardiff Half Marathon!
Our founding parents visit our new home
July 28 2022
On 22nd July, the families that founded our charity 30 years ago visited our new children's centre to celebrate our 30th Birthday and all that we have achieved together.
Read more

Therapy and support for children and their families
Cerebral Palsy Cymru is a registered charity in England and Wales 1010183. A company limited by guarantee. Registered company in England and Wales 02691690. Registered address: Cerebral Palsy Cymru, 1 The Courtyard, 73 Ty Glas Avenue, Llanishen, Cardiff, CF14 5DX.