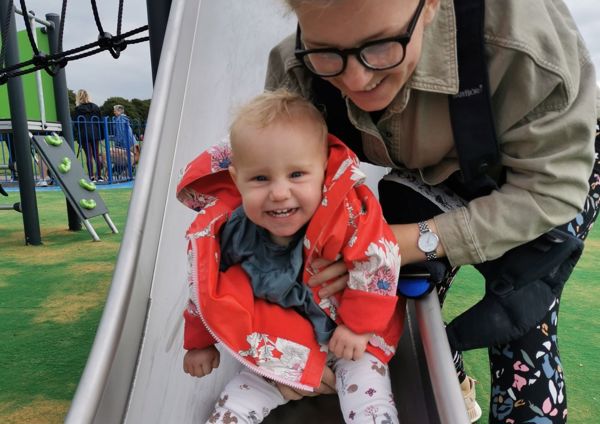 Cora's story
Cora was born full term and was diagnosed with hypoxic ischemic encephalopathy (HIE), which is essentially oxygen deprivation and a lack of blood flow to the brain which occurred during labour. Cora underwent cooling therapy for 72 hours after she was born, in an attempt to slow down her rate of brain damage.
Her paediatrican has only in the last few months confirmed he believes she has cerebral palsy, although the signs have been there since the very early days.
Cora was around 10 weeks old when we had our first session with Sally and Glenys. We instantly felt at ease and as if we had found exactly who we were looking for. We felt we finally had direction and something positive to focus on with Cora. It's very hard when you are told to just 'wait and see' how your child develops, so we felt we were at least doing our very best for her development and future. 
Our first therapy session was over zoom as this was early on in the pandemic in August 2020. We then went into the centre in person the following month for a session.
Each session would typically start with a general catch-up to work on how Cora has been doing and discuss any concerns or focuses we would like for the session ahead. We very much go with her mood as well and try to keep her interested and as happy as possible. Most of the time she has great fun!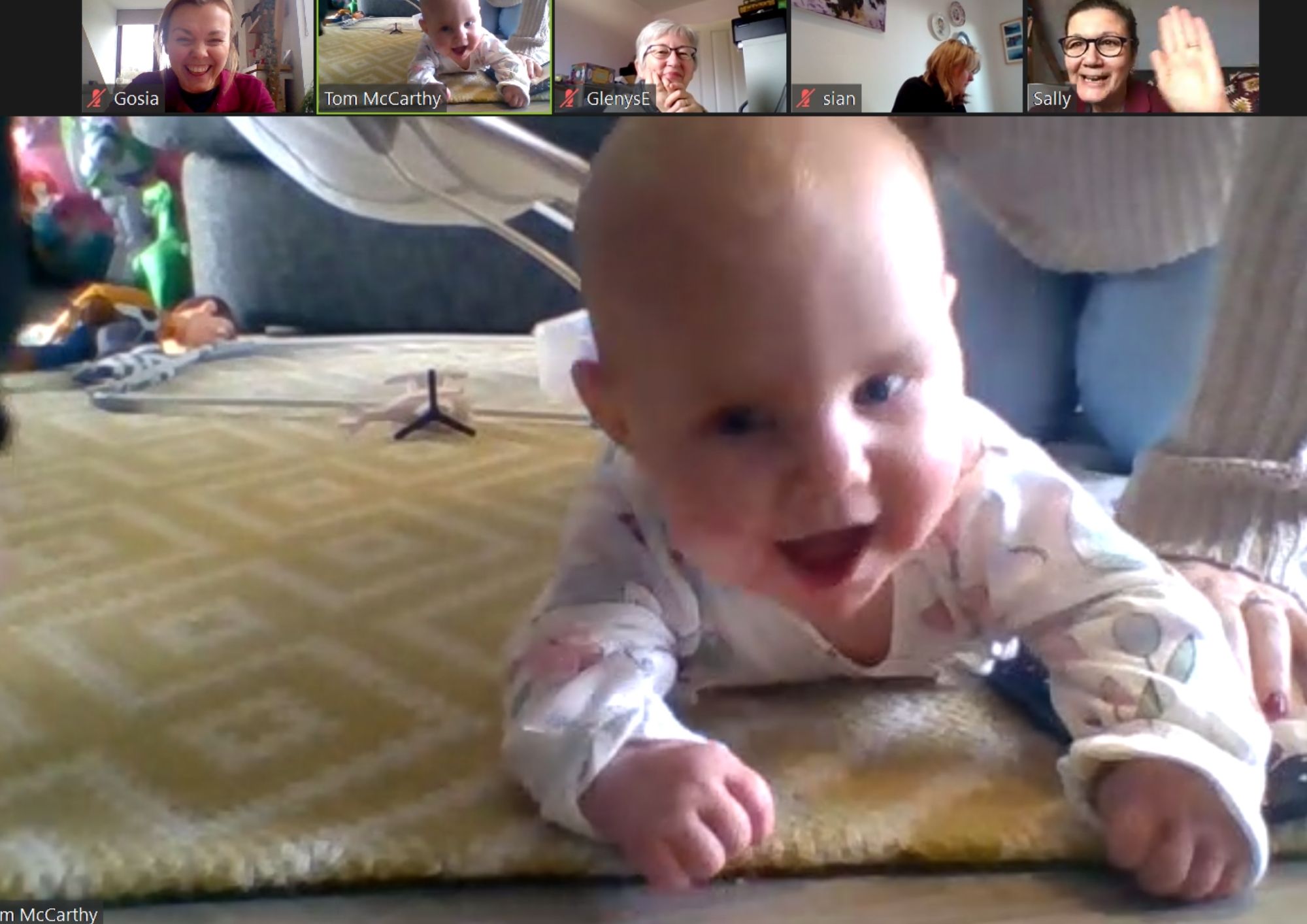 I only stumbled across Cerebral Palsy Cymru whilst frantically googling for services in our area one evening. I felt that there had to be something out there for children like Cora where no formal diagnosis had been made and I was very happy to find that there was! I filled out a self-referral form on the website for their 'Better Start, Better Future' early intervention programme and heard from Glenys (the charity's Family Support Coordinator) shortly after.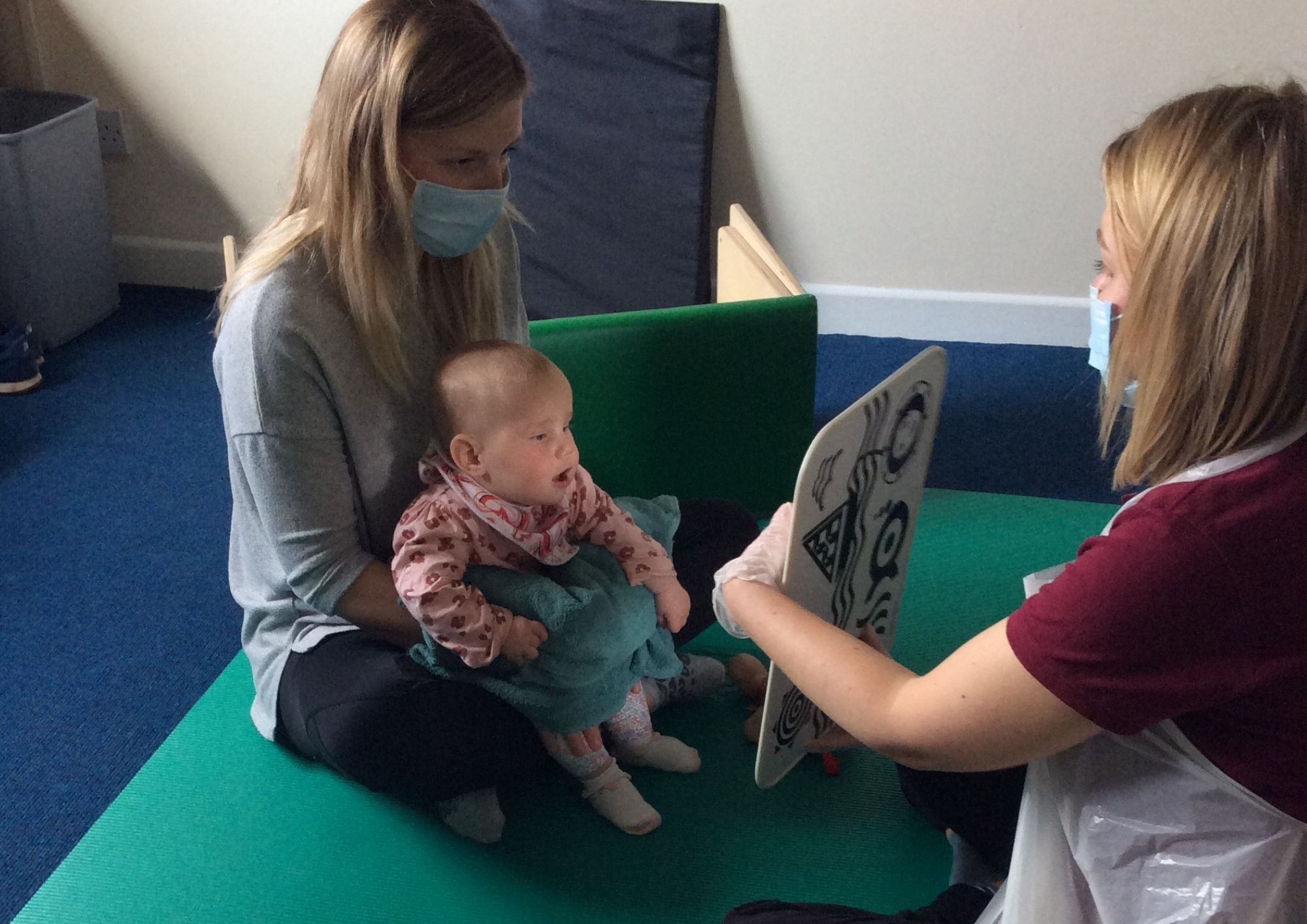 From that day we feel we have been part of the Cerebral Palsy Cymru family, and we have not looked back. Glenys, and Cora's therapists Sally, Gosia and Rina have been our go-to people for any questions from day one. There is such a lack of resource and advice out there for children who are not 'neuro typical' so the team have really been a fountain of knowledge. Things like the physiotherapists helping select appropriate toys, Glenys has discussed sleep problems with us and advice on filling out a Disability Living Allowance form. All of these helpful 'extras' that we appreciate so much that have supported our family.
Cerebral Palsy Cymru have made an enormously positive impact on our family. Everyone we have met has been so supportive and helpful to us, we couldn't have wished for more.

Therapy and support for children and their families
Cerebral Palsy Cymru is a registered charity in England and Wales 1010183. A company limited by guarantee. Registered company in England and Wales 02691690. Registered address: Cerebral Palsy Cymru, 1 The Courtyard, 73 Ty Glas Avenue, Llanishen, Cardiff, CF14 5DX.