Sponsor our appeal
Help us build a better future for children and families living with cerebral palsy in Wales by supporting the development of our new children's centre.
At Cerebral Palsy Cymru, our mission is to improve the quality of life of all children in Wales living with cerebral palsy, the most common physical disability in children worldwide.
Our goal for the future is to reach every child and family living with cerebral palsy in Wales. We currently have a caseload of over 600 and for several years, we have desperately needed a new, larger children's centre to enable us to reach more children. 
The first phase of the development to create a basic, functional building where therapy can take place, was completed in April 2021.
However, because of the shattering effect of the pandemic on our finances, many of the key features of the new centre have sadly been removed, although all the work done so far has been future-proofed to enable us to add these features later, if we can secure further funding. Our goal now is to raise the funds required to transform the facilities as closely in line with our original plans as possible.
We have a selection of sponsorship packages which would mean that you would, quite literally, be contributing to the fabric of our new children's centre, whilst benefitting from a wide range of corporate benefits. For more information, please download our Sponsorship Pack.
Below you will be able to see some of the areas of our building we still need to fund as part of our second phase of development.
Sponsors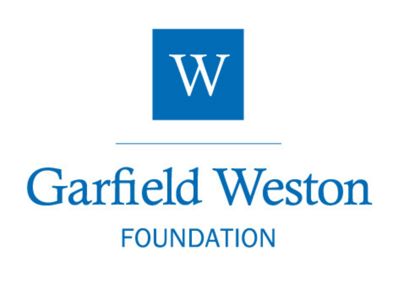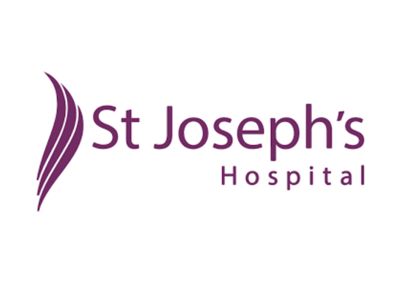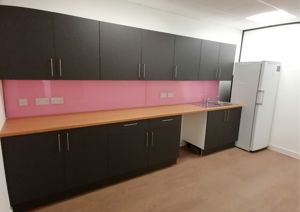 Tea Station
£ 3,000
Tea Station
Kindly sponsored by St Joseph's Hospital
This tea station is for our families to use whilst waiting for, and in between, therapy sessions and family support appointments. It's also where families will be able to connect socially with other families.
We know that families of children who have a disability often feel isolated and that it can help to talk to other families who are going through a similar situation. In this sense you will be sponsoring more than just a tea station!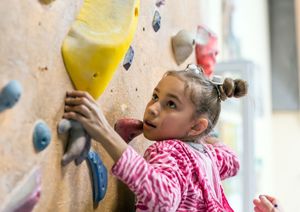 Climbing Wall
£ 5,000
Climbing Wall
The installation of a bespoke climbing wall in one of our therapy rooms will give children opportunities to exercise and challenge themselves in ways that they might not normally have the chance to. Having a climbing wall will promote opportunity and participation, health and wellbeing, and enable children with cerebral palsy to feel a sense of achievement, increasing their confidence and demonstrating that they can overcome their disability challenges. Research says climbing helps children with cerebral palsy function better, strengthens the link between the brain and muscles, increasing children's ability to perform day-to-day activities.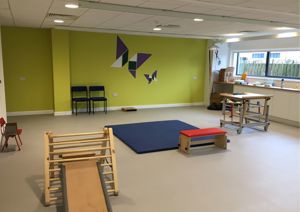 Therapy Room
£ 10,000
7 x Therapy Rooms – each available for exclusive sponsorship
Room 3 kindly sponsored by Hugh James 
Therapy rooms are vital spaces where we deliver our bespoke, specialist clinical interventions – helping children to overcome their challenges with the everyday tasks we can take for granted such as breathing, eating, walking, talking, dressing etc. It is in these therapy rooms that families are helped to understand their child's condition, work together with our therapists to set goals for the therapy session and are empowered to be able to help their child make progress. It is also where they experience the emotion of coming to terms with their child's disability, but also the joy of seeing their child achieve something for the first time that they'd previously thought was impossible.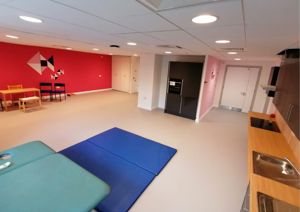 Independent Living Therapy Room
£ 15,000
1 x Independent Living Therapy Room
This therapy room will be a dedicated independent living skills area with additional facilities such as a small kitchen. The space will enable children to practice the skills needed for activities of daily living such as eating, cooking, making a cup tea, dressing and undressing.
Being able to achieve some of these skills will increase a child's level of independence, and in turn, help them to build the confidence to be able to participate in society equally alongside their peers.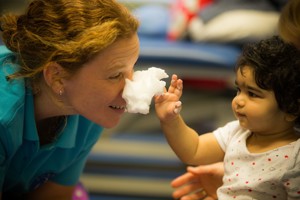 Training Suite
£ 20,000
Training Suite
Kindly sponsored by Circle IT
A key part of our services is our training programme. Training is provided by our expert team to a wide range of other healthcare professionals, as well as to families and others involved in the care of a child e.g. education and social care professionals. Training enables us to share our expert knowledge and skills to a far wider 'team' who can also then continue to improve children's lives beyond direct therapy sessions with us.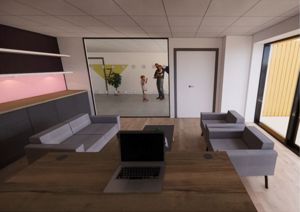 Family Support Suite
£ 20,000
Family Support Suite
Kindly sponsored by Slater & Gordon Lawyers UK
This dedicated family support suite will be a bespoke space for our Family Support Coordinator to meet with our families, physically and virtually, but most importantly confidentially. We hope that it will be well equipped with a kitchen area, comfortable sofas, a desk for working and of course toys for the children.
A dedicated family support suite will mean a place where parents/carers and the wider family can be supported emotionally and practically. Families that are less stressed are more able to support their child. We focus on enabling and empowering families to understand and manage their child's condition on a day-to-day basis. This decreases family stress and improves family resilience.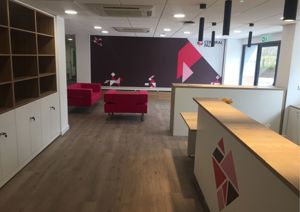 Reception Area
£ 25,000
Reception Area
Our Reception area will be the first, and therefore a hugely important, space that children and families come into when they visit our centre. The space needs to be warm, welcoming and comfortable, and help put families at ease as soon as they enter.
At present, we have no budget for essential items such as furniture for the area. Because it's such an important space for all visitors we have a bespoke wish list of items that we know will help to make those first few moments with us as positive as possible for all children and families.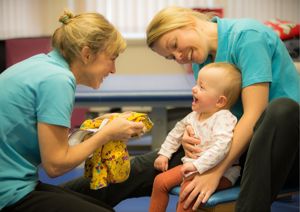 Sponsor a Therapist
£ 45,000
Sponsor a Therapist
In order to support the step change in therapy delivery we hope to achieve as we move into our new home, we will need to secure our financial future with investment in our therapy team. By sponsoring a therapist for a year, you will be helping us to ensure we reach the children that so desperately need us.
Our therapists are recognised nationally and internationally as specialists in the treatment of cerebral palsy. They are highly trained and experienced in their individual disciplines of physiotherapy, occupational therapy, and speech & language therapy, working in a unique transdisciplinary way, combining 3 disciplines together under one roof to focus on the individual needs of each child.
Speak with Claire today and make a difference to children with cerebral palsy
If you would like to help us Build a Better Future and discuss some of the sponsorship opportunities above, please get in touch with Claire Walker, our Corporate Relationship & Fundraising Manager, today.
Email Claire
Donate to our appeal
Make a one-off, or regular donation to our appeal and help us Build A Better Future for children and families living with cerebral palsy in Wales. You can also pay in your fundraising here.
Fundraise for us
Organise your own fundraiser to help us reach our target! Take a look at some ideas and inspiration to get you started and then tell us what you're planning. Our fundraising team will be on hand to support you.

Therapy and support for children and their families
Cerebral Palsy Cymru is a registered charity in England and Wales 1010183. A company limited by guarantee. Registered company in England and Wales 02691690. Registered address: Cerebral Palsy Cymru, 1 The Courtyard, 73 Ty Glas Avenue, Llanishen, Cardiff, CF14 5DX.