30th Birthday Appeal - For Every Little Life
Our 30th Birthday Appeal - For Every Little Life
To mark our 30th Birthday, we are launching our 'For Every Little Life' appeal, which will help us ensure that we can see every new baby that is referred to our services during our birthday year. 
We know that if babies at risk of cerebral palsy have to wait to be seen by us, then the window of opportunity to make the greatest change to their future outcomes, which occurs during the first two years of their life, gets smaller. We don't want this to happen to any family. 
By making a donation towards our 30th Birthday Appeal, you can help us ensure that every baby with cerebral palsy gets the best possible start in life and their family receives the support they need.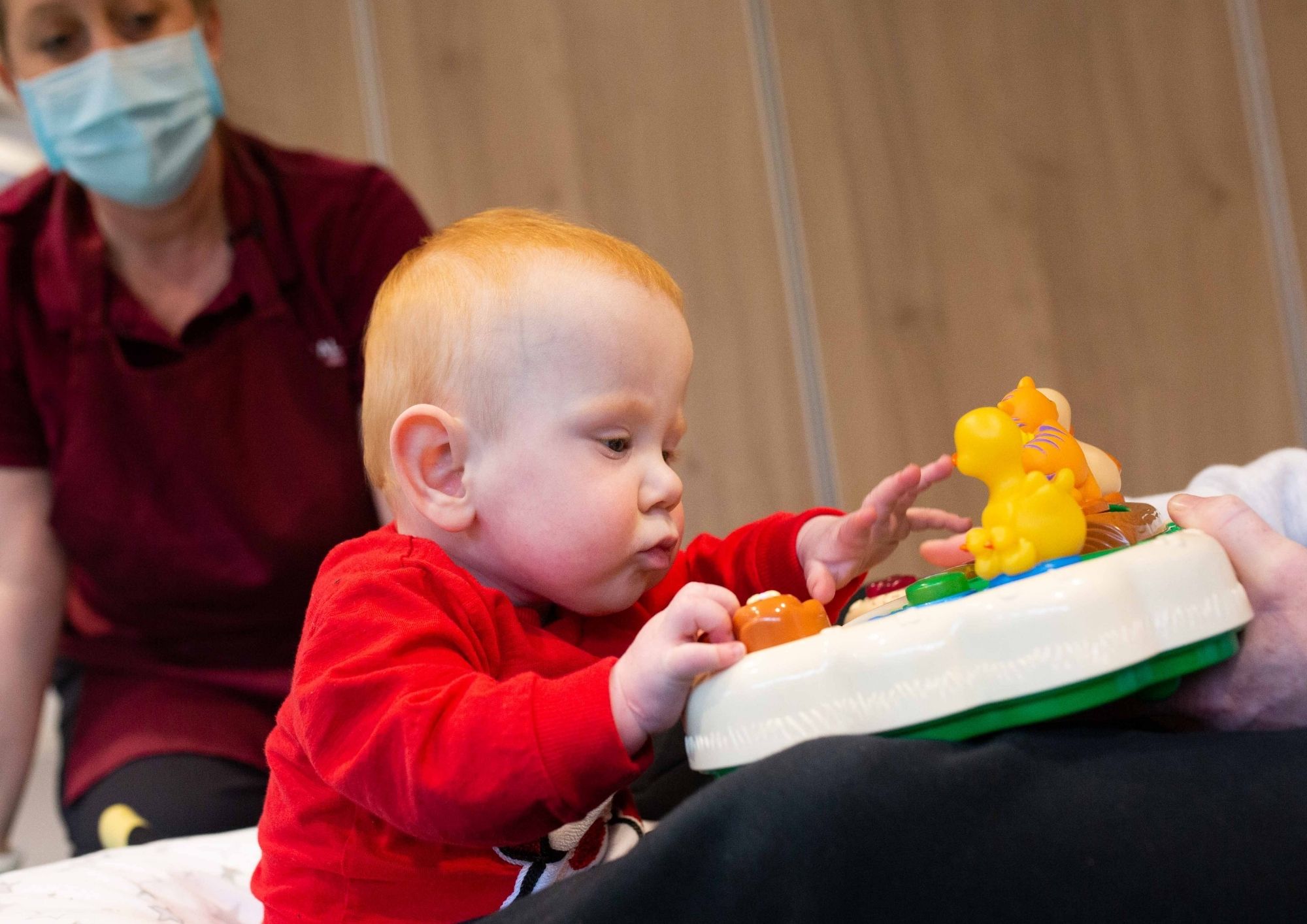 Over the next year, we want to raise £30,000 to help ensure that we can provide every baby that is referred to our early intervention service the specialist therapy and support that they, and their family, need. 
Please consider making a special birthday gift to us and donating to our 'For Every Little Life' appeal. Your donation will make a real difference to babies across Wales living with cerebral palsy, like Verity and her mum Lindsey. 
"The team at Cerebral Palsy Cymru have been truly amazing and really supportive to us as a family at a really difficult time in our lives. The physiotherapist has worked with us to provide Verity with the right positioning and handling to help her achieve the milestones we all expect our children to reach. With every session we attend, we learn so much and we all see an improvement in Verity. Without this service, I fear we would not get the guidance needed to support Verity so that she can reach her potential. For that, we are truly grateful to Cerebral Palsy Cymru and the work they do."
Donate to our 'For Every Little Life' 30th birthday appeal
Donations
Target
£30,000.00
Amount reached

Sponsors



Donate to our appeal
Make a one-off donation to our 30th Birthday Appeal and help us reach our £30,000 fundraising target. Together we can make a difference for every little life.
Set up a regular gift
By setting up a regular donation as part of our birthday year, you can help ensure that every baby that is referred to our service has the best possible start in life. 
Our 30th Birthday
Glenys Evans, our Family Support Coordinator and one of our founding parents, reflects on our charity's journey over the last 30 years. 

Therapy and support for children and their families
Cerebral Palsy Cymru is a registered charity in England and Wales 1010183. A company limited by guarantee. Registered company in England and Wales 02691690. Registered address: Cerebral Palsy Cymru, 1 The Courtyard, 73 Ty Glas Avenue, Llanishen, Cardiff, CF14 5DX.