St Joseph's Hospital pledge their continued support for 'Better Start, Better Future.'
January 12 2023
St Joseph's Hospital pledges their continued support of our specialist early intervention service 'Better Start, Better Future.'
We are thrilled to announce that St Joseph's Hospital have pledged their continued support to 'Better Start, Better Future', our specialist early intervention service for babies who have or are at risk of cerebral palsy. Their support means that 18 additional babies will be able to receive a vital early intervention therapy session this year. 
We are currently seeing an increased demand for our services, with the first quarter of this year seeing a 33% increase in referrals compared to the previous year. Therefore, this contribution from St Joseph's Hospital is needed now, more than ever.
Our relationship with St Joseph's Hospital has grown and gone from strength to strength over the past few years. During the pandemic, when the majority of our therapy sessions took place virtually, they kindly offered us use of their space in the hospital to deliver face-to-face therapy sessions whilst we waited for the building work at our new children's centre to be completed. 
Since then, the senior management team and the staff at the hospital have participated in a great number of our fundraising initiatives, including sponsoring 'Cake & Tea for CP' and wearing green for Cerebral Palsy Awareness Month. They have also arranged a charity golf day. Alongside this, the hospital kindly supported our 'Build A Better Future' appeal in 2021 by sponsoring one of the rooms in our new children's centre in Llanishen.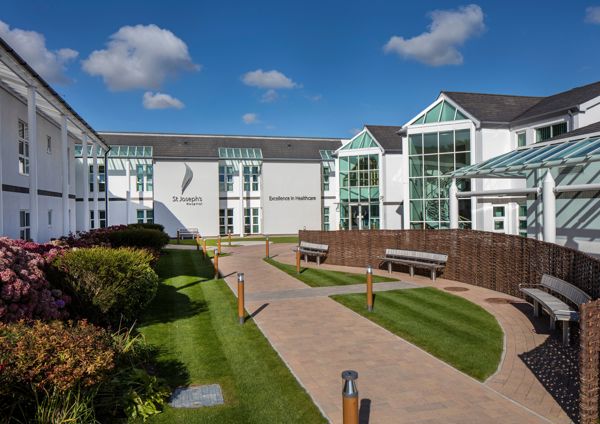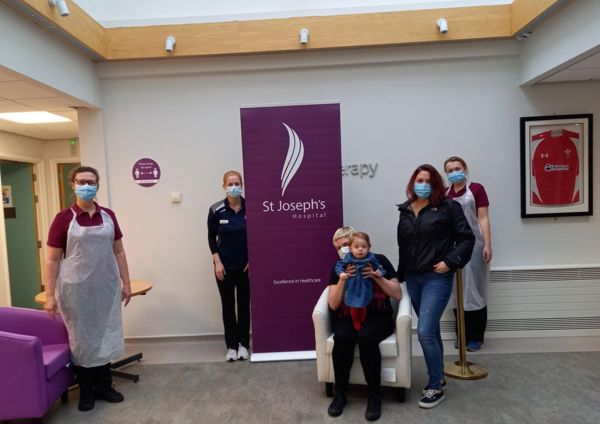 Abby Davies, Communication and Marketing Manager says:
"St Joseph's Hospital and Cerebral Palsy Cymru have worked together for a number of years. We're thrilled to be able to continue to support the charity and the fantastic work they do. From charity days in the hospital, to golf events, we are always looking for new ways to support the local community. Their early intervention service 'Better Start, Better Future' enables families to gain the support they need and give the best opportunities for their future. We hope to continue the relationship with Cerebral Palsy Cymru and look forward to watching the charity grow."
Claire Walker, Corporate Relationship Manager at Cerebral Palsy Cymru says:
"It has been a pleasure to build a relationship with the staff at St Joseph's Hospital who are always so warm in responding to our fundraising initiatives. We cannot thank them enough for making this significant gift to our early intervention service which we're seeing an increased demand for."
We look forward to working with St Joseph's Hospital as we head into 2023 and are thrilled that their team will be part of our ongoing journey as a charity.
Popular
Upcoming event
Cardiff Half Marathon 2023

Run for team Cerebral Palsy Cymru at the 2023 Cardiff Half Marathon!

Therapy and support for children and their families
Cerebral Palsy Cymru is a registered charity in England and Wales 1010183. A company limited by guarantee. Registered company in England and Wales 02691690. Registered address: Cerebral Palsy Cymru, 1 The Courtyard, 73 Ty Glas Avenue, Llanishen, Cardiff, CF14 5DX.