Llanishen charity shop reopens after Donation Station success
July 02 2020
After 3 months of locked doors, we are thrilled to announce that our charity shop in Llanishen has opened its doors once again.
Since lockdown began in March, as a charity we have seen a staggering 50% loss in our budgeted income. Whilst we have been able to apply for some emergency funding, our income for the rest of the financial year, and beyond, is still incredibly uncertain as events remain cancelled and many other forms of traditional fundraising are unlikely to be possible for a long time. As a small charity that relies on donations and fundraising activity for around 80% of our income, the money raised via the sale of preloved goods in our shops is crucial in enabling us to continue providing an essential service for children and families living with cerebral palsy across Wales. 
Getting the go ahead from the Government to be able to reopen shops was extremely welcome news, and our retail team have been busy behind the scenes ever since preparing our Llanishen store so that we could welcome customers back safely once again on Wednesday 1st July.
Retail Manager, George Parry said "We are absolutely delighted to be reopening our Llanishen store and to be able to welcome regular and new customers into the shop again after being closed for so long. The safety of our customers, staff and volunteers will always be our primary focus, but we look forward to be able to offer local people high quality bargains again, whilst raising vital funds to enable our work with children living with cerebral palsy to continue."
The opening of our charity shop would not have been possible without the kind donations of PPE from local businesses. The shop is also offering some fantastic bargains thanks to the donations that we received from members of the local public who visited our unique, drive through Donation Station last weekend. 
This successful pilot project allowed people to donate their pre-loved clothes and household items to us easily whilst observing social distancing.
Retail Manager, Angela Parsons said "We are so grateful to everyone who came to our Donation Station last weekend with their incredible range of preloved clothes and goods. It was fantastic to see so many local people driving through and donating the things they have been sorting through during lockdown. We were overwhelmed with the response!"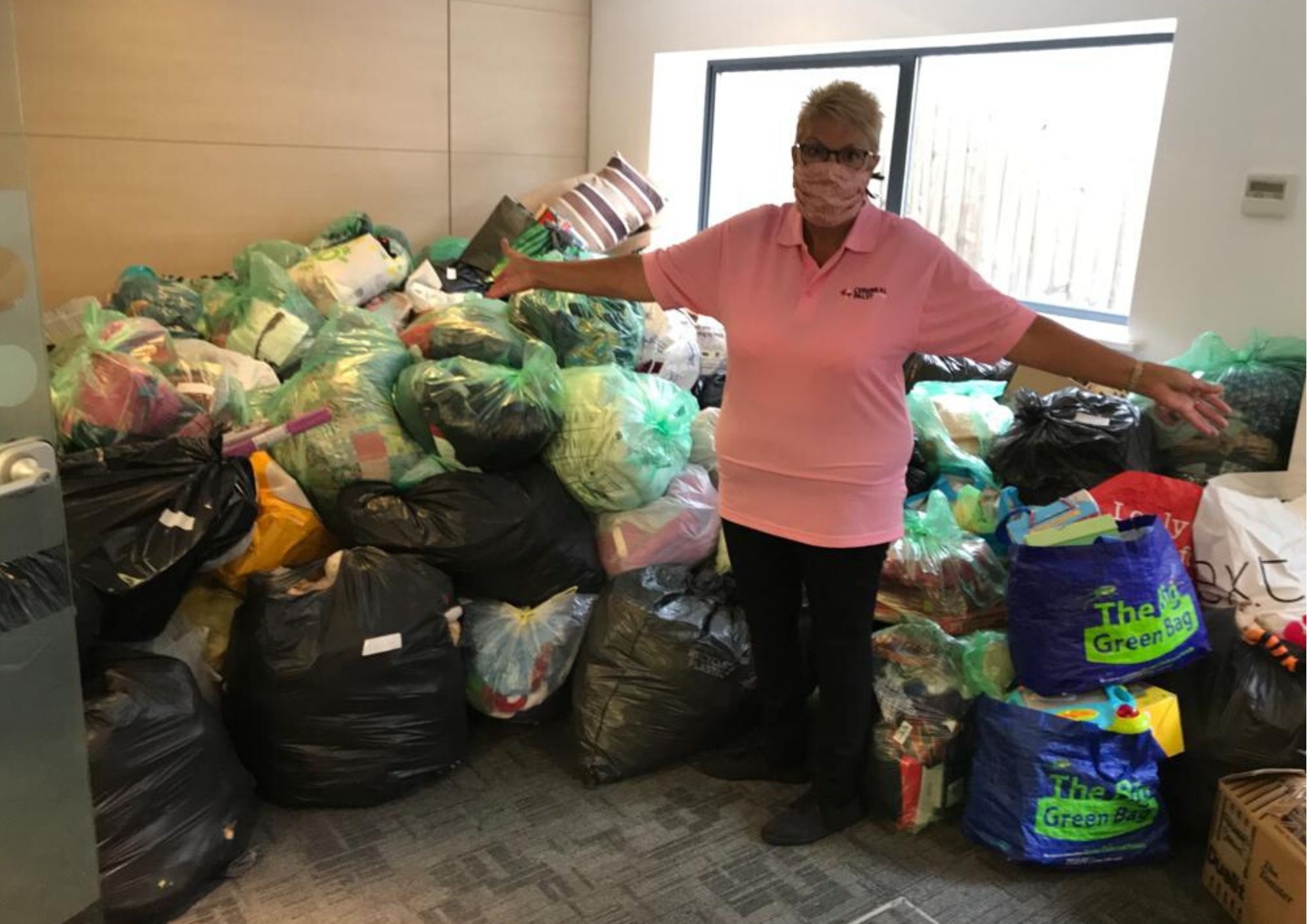 Thanks to the kind donations that we received at our Donation Station, our Llanishen store is now fully stocked with summer clothing, toys to keep the children entertained and lots of lovely goods for your homes! Our retail staff are looking forward to welcoming you to the shop once again. 
Our Llanishen store will be open 10.00am – 4.30pm Tuesday to Saturday for the time being to enable us to clean the shops and do all of the new, additional tasks that are required in accordance with Government guidance in order to keep our customers, staff and volunteers safe. 
If you are planning on making a visit to our Llanishen charity shop over the next few weeks (and we hope that you do!) you will notice that we have replaced our old Bobath Wales signs with new Cerebral Palsy Cymru signs. As you may know we recently changed our name to Cerebral Palsy Cymru to make sure that we are more easily found by families living with cerebral palsy. As we return to different degrees of normality, and as resources allow, you will also see our new name and brand on all our shops and Centre. Because of the coronavirus pandemic, these changes may take longer than we had originally planned.
Please note: we plan to open our other shops in Barry, Cathays and Talbot Green over the coming weeks as well, but will do so gradually in order to give our staff and volunteers the time to prepare in accordance with the new guidance all shops have to follow.
Popular
Upcoming event
Jingle and Mingle

The team at Cerebral Palsy Cymru invites you to join them at their annual 'Jingle and Mingle'

Therapy and support for children and their families
Cerebral Palsy Cymru is a registered charity in England and Wales 1010183. A company limited by guarantee. Registered company in England and Wales 02691690. Registered address: Cerebral Palsy Cymru, 1 The Courtyard, 73 Ty Glas Avenue, Llanishen, Cardiff, CF14 5DX.