From Land's End to John O Groats - Gareth's Story
January 11 2023
Meet Gareth, uncle to 4 year old Maya, who took on the epic challenge of virtually running from Land's End to John O Groats to raise money for Cerebral Palsy Cymru.
We caught up with Gareth after he had completed his epic challenge to understand more about why he decided to take on this amazing quest to run 874-miles to raise vital funds for us.
Can you tell us a little bit about yourself and your connection with Cerebral Palsy Cymru?  
On March 13th, 2018, my niece Maya Leah Rogers was born. Not long after her birth, it became apparent that she was seriously unwell. Fast forward many tests and tears later, we were told that she had suffered a stroke at some point during or after her birth. 
Maya is now nearly 4 years old and has been diagnosed with hemiplegic cerebral palsy as a result of her stroke. For Maya, she has a weakness on the right-hand side of her body affecting her leg and arm, and also struggles with her speech.
Maya attends therapy at Cerebral Palsy Cymru where they help her with exercises to strengthen her right side. They have also given invaluable support to my sister-in-law Rachel and Maya's father Steven. 
Cerebral Palsy Cymru is very close to the hearts of our family, therefore I decided to take on a challenge to help raise funds for this worthy charity. The funds will allow them to continue helping children across Wales living with cerebral palsy, like Maya.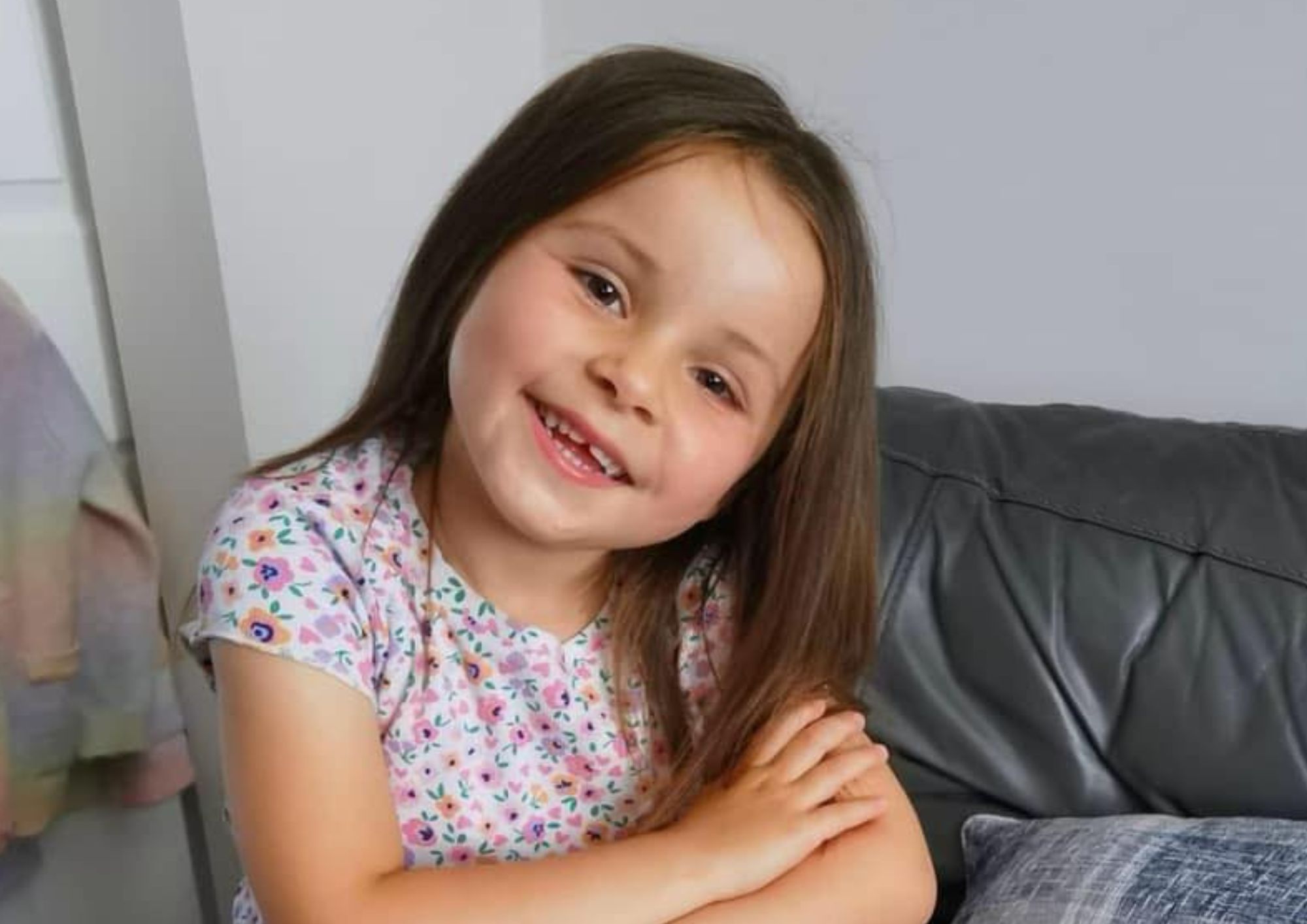 What inspired you to take on the 'virtual run Land's End to John O Groats' challenge?  
I decided to do this challenge so that people could easily follow my progress and with the hope that people would feel involved in the challenge as they followed my progress on my virtual map.
When did you start your challenge? Can you remember how you felt on that first run?
My first run was on the 27th of November 2021. I set up my Facebook page and JustGiving page that day. I remember being cold and soaking wet but was soon motivated when my phone was buzzing to notify me that the first donations were coming in!
Can you tell us about some of the different races and runs you completed to achieve the 874 miles? 
I ran a total of 3 half marathons including Chepstow Racecourse, Newport half marathon and the Cardiff Half Marathon where I completed the last 13 miles of my challenge.
What was your favourite part of this challenge? Does one race or run stand out?
My favourite part was updating my social media every week with where I've been running that week. When I was on holiday the challenge didn't stop, I enjoyed running around Tenby and a very hot Spain in June.
How did you feel when you got to the finish line at the Cardiff Half Marathon, and you knew you had completed the 874 miles?
I felt glad to finish but emotional that something that took all of my spare time for nearly a year was over, but I would do it all over again to raise vital funds for a great charity.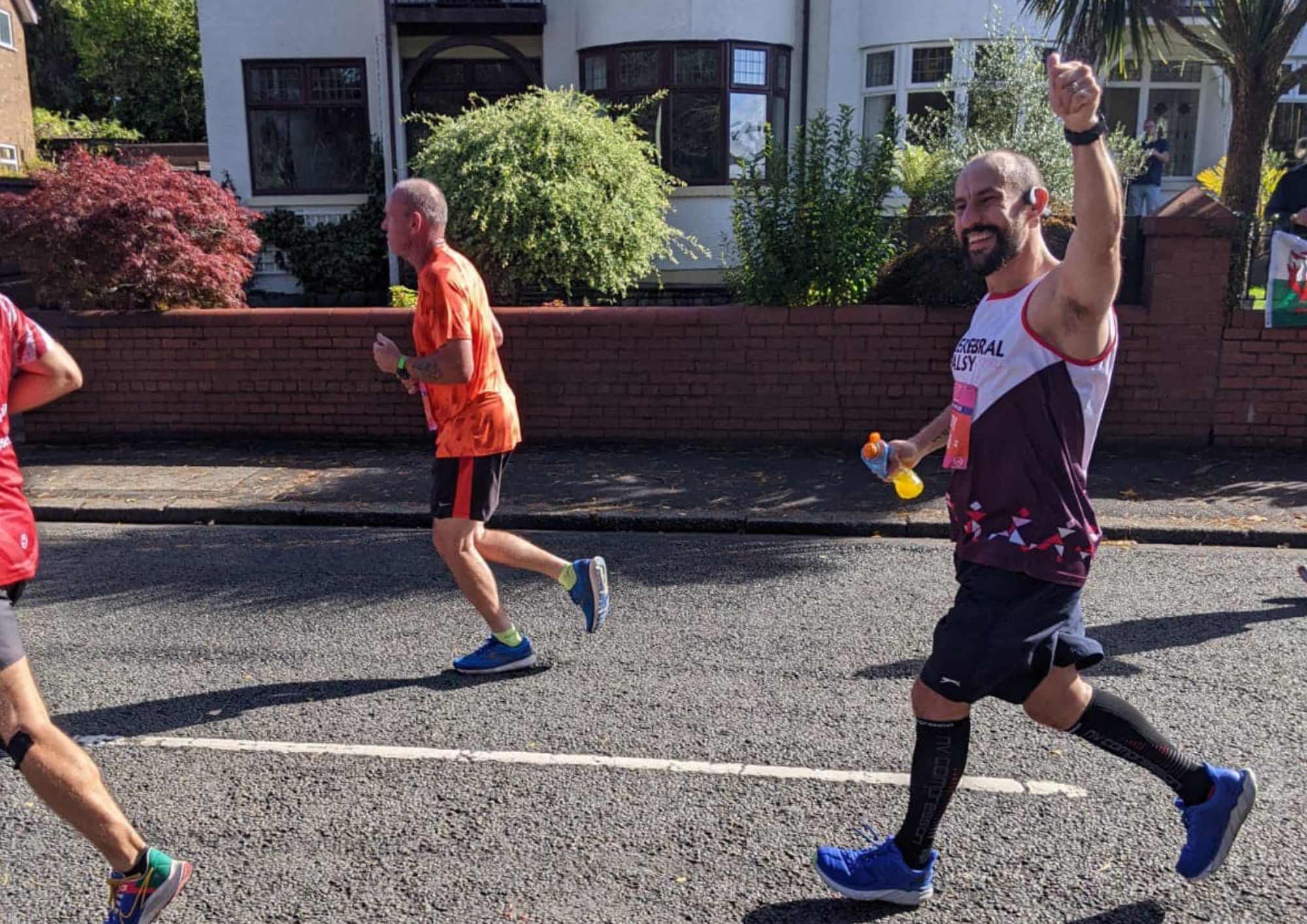 We are absolutely thrilled to say that Gareth raised a total of £1658.25! We would like to say a huge thank you to Gareth for taking on this epic challenge, and for everyone who donated and supported him over the 874 miles.
If you are feeling inspired by Gareth's story and would like to take on your own epic fundraising challenge, please get in touch with our friendly fundraising team fundraising@cerebralpalsycymru.org or visit https://www.cerebralpalsycymru.org/get-involved/fundraise-for-us/tell-us-what-you-re-planning
Popular
Upcoming event
Jingle and Mingle

The team at Cerebral Palsy Cymru invites you to join them at their annual 'Jingle and Mingle'

Therapy and support for children and their families
Cerebral Palsy Cymru is a registered charity in England and Wales 1010183. A company limited by guarantee. Registered company in England and Wales 02691690. Registered address: Cerebral Palsy Cymru, 1 The Courtyard, 73 Ty Glas Avenue, Llanishen, Cardiff, CF14 5DX.