Celebrating our fundraising heroes
August 04 2021
Every year, we need to raise £1.5M to provide our current level of service and around 80% of this overall income comes from fundraising activity.
Quite simply, we couldn't continue to provide therapy and support to the hundreds of families and children across Wales that access our services every year without the generous support of our fundraising heroes who go above and beyond to raise vital funds for us by taking on personal challenges or organising 'in aid of' events.  
When lockdown first hit back in March 2020, 13-year-old Rhys Sansom, who has cerebral palsy and has attended our centre for therapy, decided that he was going to grow his hair for 18 months with the intention of doing a charity 'chop-off' to raise money for us, and to donate his curly locks to The Little Princess Trust.  
"I wanted to raise money for Cerebral Palsy Cymru as they have provided me with intense therapy sessions," said Rhys. "I also wanted to raise money for Little Princess Trust who provide wigs for children who have lost their hair." 
Rhys originally set his fundraising target at £200, however, he absolutely smashed his target and raised an incredible £1,575! 
Rhys will be attending our Independent Living Skills project in the next few weeks and is really looking forward to working alongside our therapy team once again to achieve his personal goals.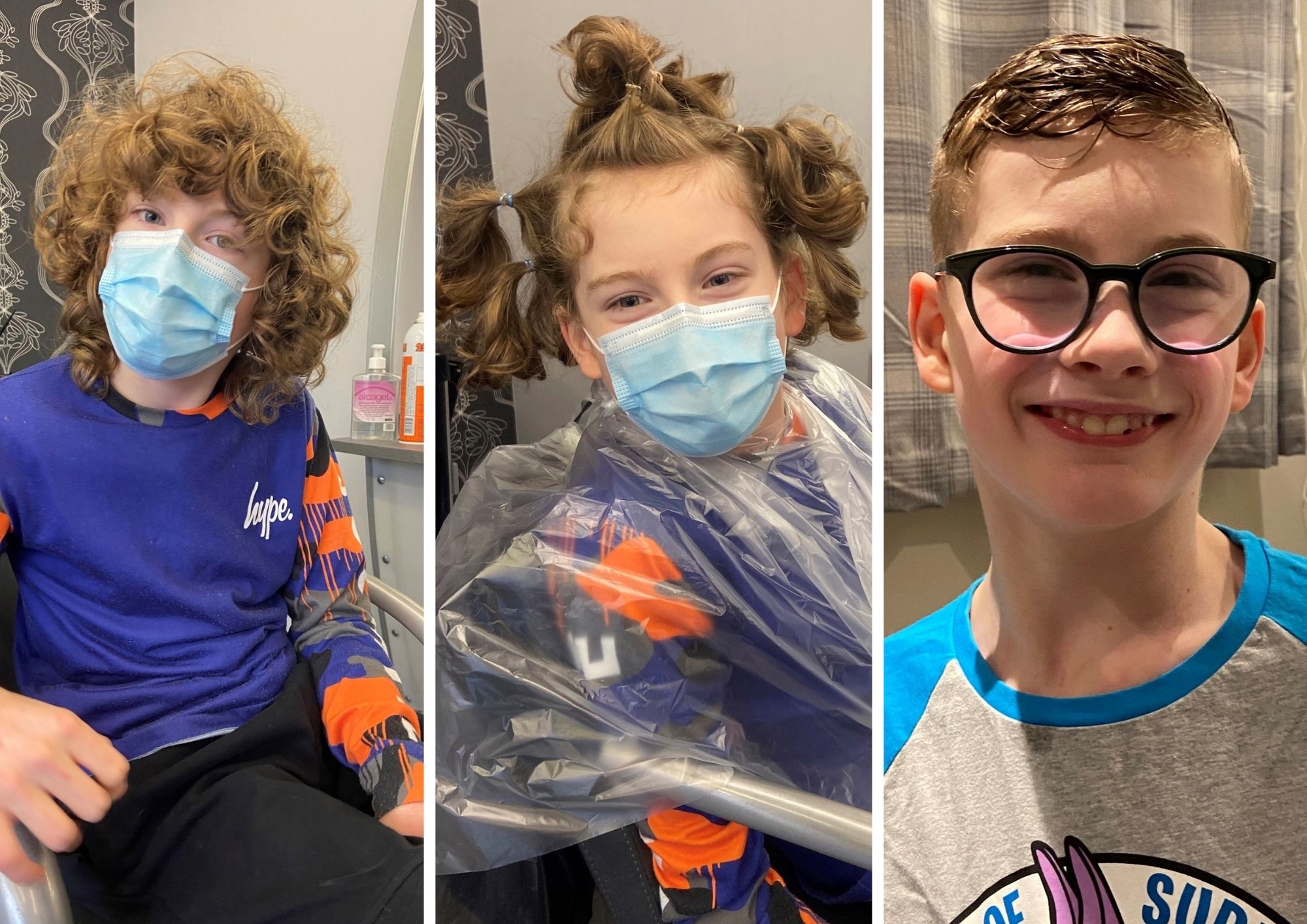 Emma Brophy decided that 2021 would be the year that she would take on the legendary London Marathon and, after successfully obtaining a place in the public ballot, she decided that she would run in aid of Cerebral Palsy Cymru.  
"Osian, my nephew was born with a form of cerebral palsy and has left side hemiplegia. He has a weakness on his left side which makes some tasks very difficult for him. Cerebral Palsy Cymru has given him incredible support in helping him become more independent in his mobility. However, there are many, many more children that need this support and I decided to run the London Marathon in aid of Cerebral Palsy Cymru, to raise much-needed funds to enable this organisation's fantastic work to continue."  
Emma is currently in the final few weeks of her training and has so far raised a fantastic £1,522.50. We can't wait to see a photo of her with her finishing medal and would like to wish her all the best on the day of the race.  You can read more about Emma's story.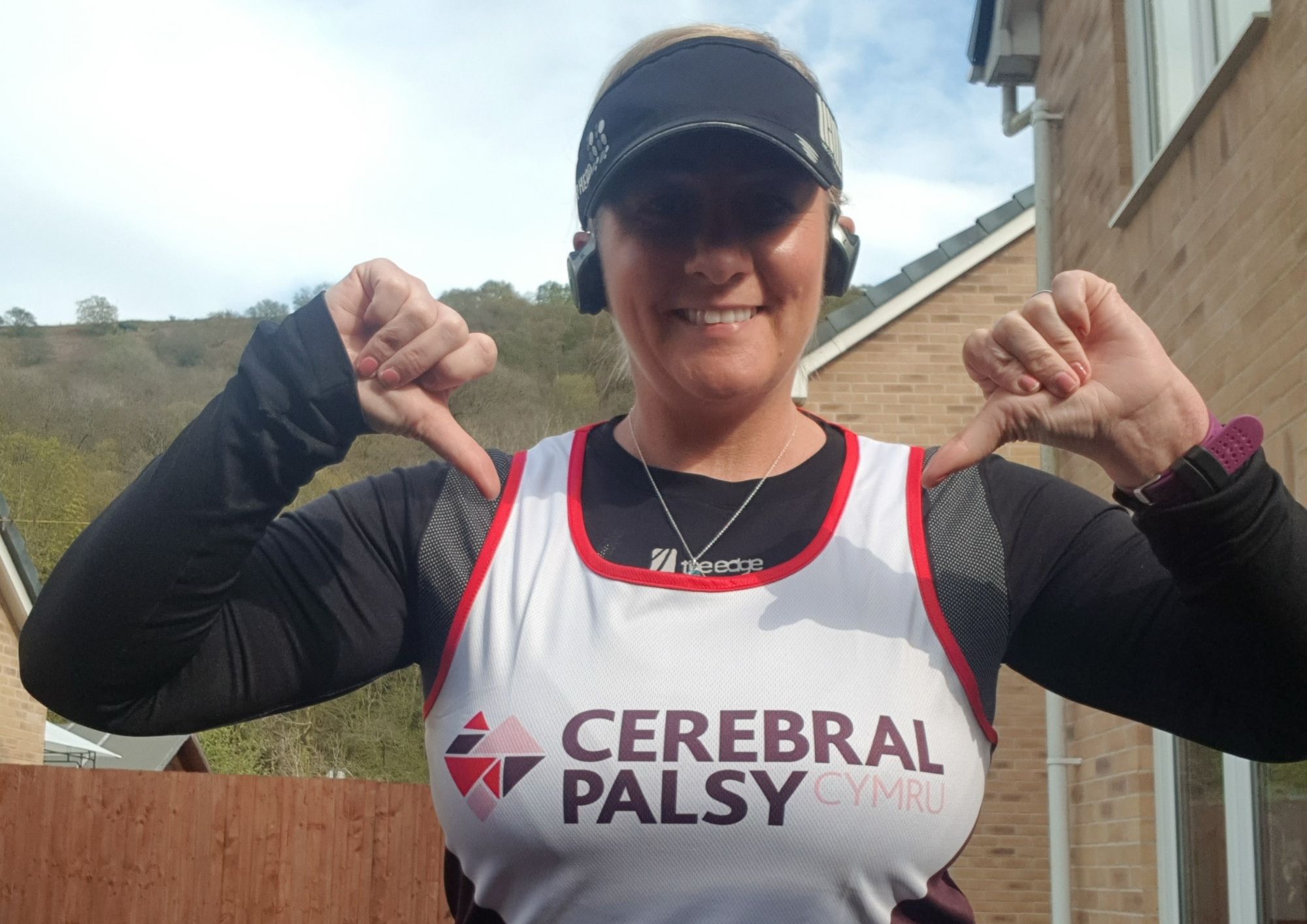 We all know that reaching the top of Pen Y Fan is an achievement for many. However, the team at CSC Group decided that once simply was not enough for their fundraising challenge, and so they decided to walk up Pen Y Fan as many times as they possibly could within a 24-hour window! They set their target at 10 times up and down within a day and were thrilled to raise £1,223.75. Here they are at the summit after their first climb of the day at just after 4am. What a spectacular place to watch the sunrise!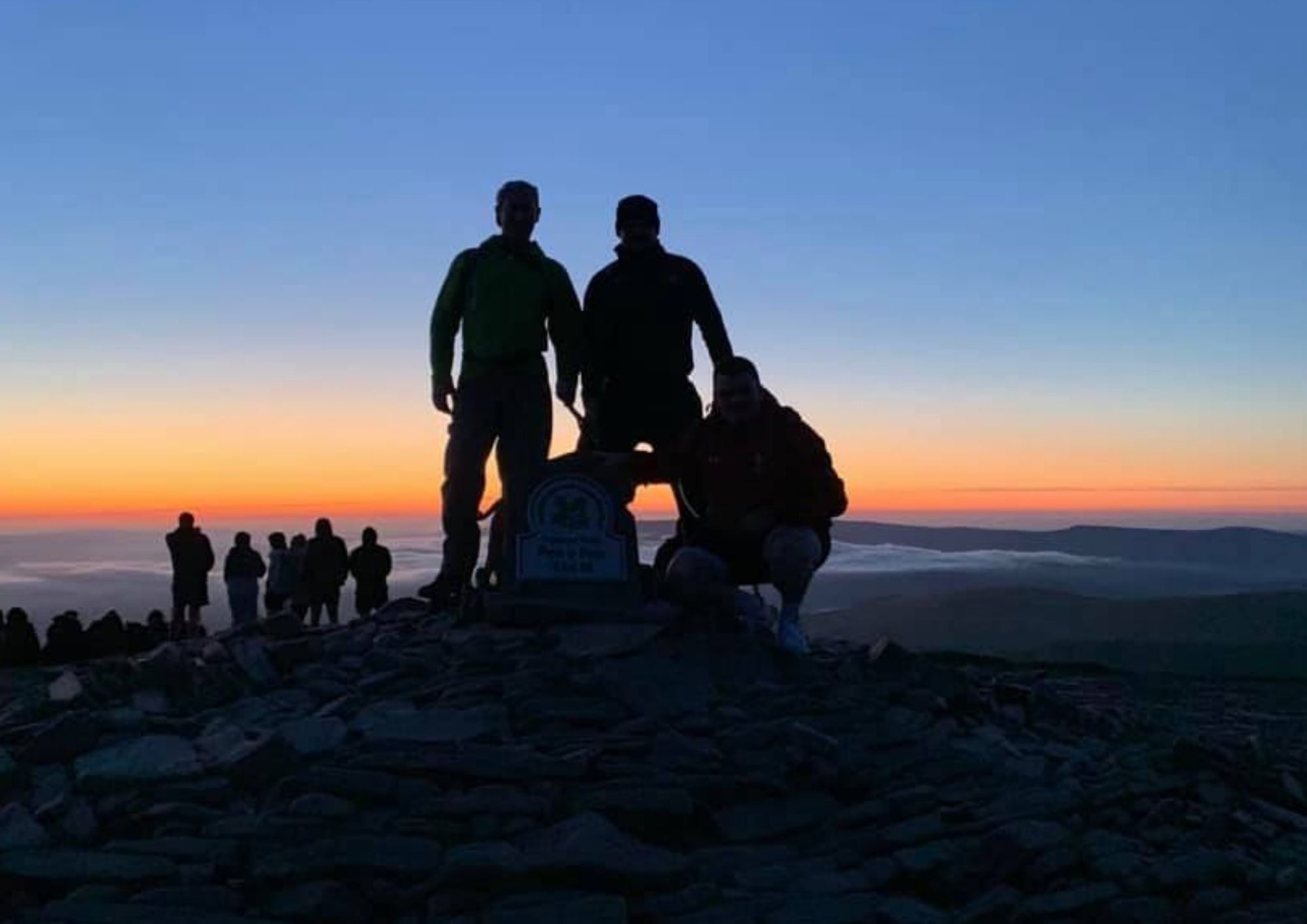 Natasha Coombes, mum to Lexi, decided to start fundraising for Cerebral Palsy Cymru in her local community, as she wanted to give something back and to say thank you for the support that her family has received since Lexi was referred to our services.
"Lexi was diagnosed with cerebral palsy at just a couple of days old. She was having regular physiotherapy at home, and then we were introduced to Cerebral Palsy Cymru. She first attended the centre at around one year old and was accepted onto their 'Better Start, Better Future' early intervention service. After each block of therapy she received, we would notice a change in her ability to achieve the goals set for her. To date, she still attends the centre for therapy where she continues to improve. I decided to start fundraising as I really wanted to give something back to the charity that has given Lexi a chance at life. Without Cerebral Palsy Cymru, I don't think Lexi would be doing as much as she is, and for that, I will be forever grateful."
To date, Natasha has raised an outstanding £8,500 thanks to several fundraising events that she has organised herself.
From cake sales in her local village hall to sponsored walks around her local park with Lexi, Natasha has made an incredible contribution to our fundraising over the years.
"For anyone reading this, I would really encourage you to take part in, or organise some local fundraising. It's so satisfying to see a community come together to help raise vital funds for a charity that is close to your heart. Before each event, I would always worry that it may not be as successful as the previous, but I'm always left feeling proud of how much we've raised together as a community and as a family."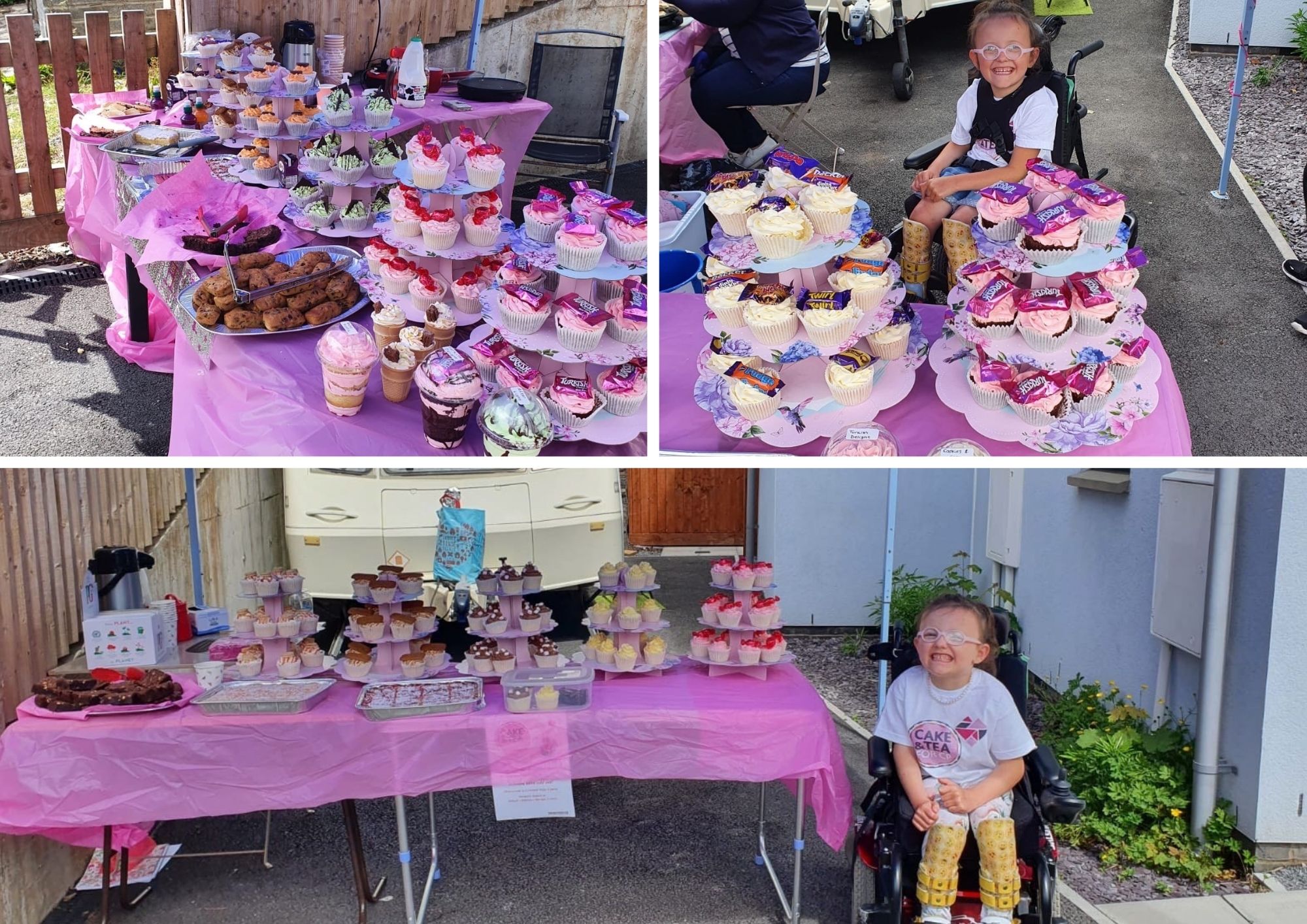 If you are feeling inspired by our fundraising heroes and would like to organise a fundraising challenge of your own, we would love to hear from you! Every £1 raised really does make a difference in helping us reach our overall annual fundraising goal.  
If you have a challenge in mind, let us know what you are planning and we will support you every step of the way.  
Feeling inspired but not really sure where to start? Why not have a look at our fundraising for us page which is packed full of ideas and tips. Alternatively, you can always drop our friendly fundraising team a message on fundraising@cerebralpalsycymru.org and they can provide you with loads of ideas and helpful hints.
Popular
Upcoming event
Jingle and Mingle

The team at Cerebral Palsy Cymru invites you to join them at their annual 'Jingle and Mingle'

Therapy and support for children and their families
Cerebral Palsy Cymru is a registered charity in England and Wales 1010183. A company limited by guarantee. Registered company in England and Wales 02691690. Registered address: Cerebral Palsy Cymru, 1 The Courtyard, 73 Ty Glas Avenue, Llanishen, Cardiff, CF14 5DX.