Our founding parents visit our new home
July 28 2022
On 22nd July, the families that founded our charity 30 years ago visited our new children's centre to celebrate our 30th Birthday and all that we have achieved together.
In the early 1990s, this remarkable group of parents came together with the dream of opening a children's centre for their children, and many others across Wales living with cerebral palsy, so that they could have access to the specialist therapy that at the time was only available if they travelled to London.
In 1992, their dream became a reality and they opened the doors to the original premises for our charity, which was then known as Bobath Cymru.
It was wonderful to welcome our founding parents to our new home to celebrate all that we have achieved together over the past 30 years, as well as share with them our vision for the future to develop our services so that we can make sure we are there for every baby and child who needs us.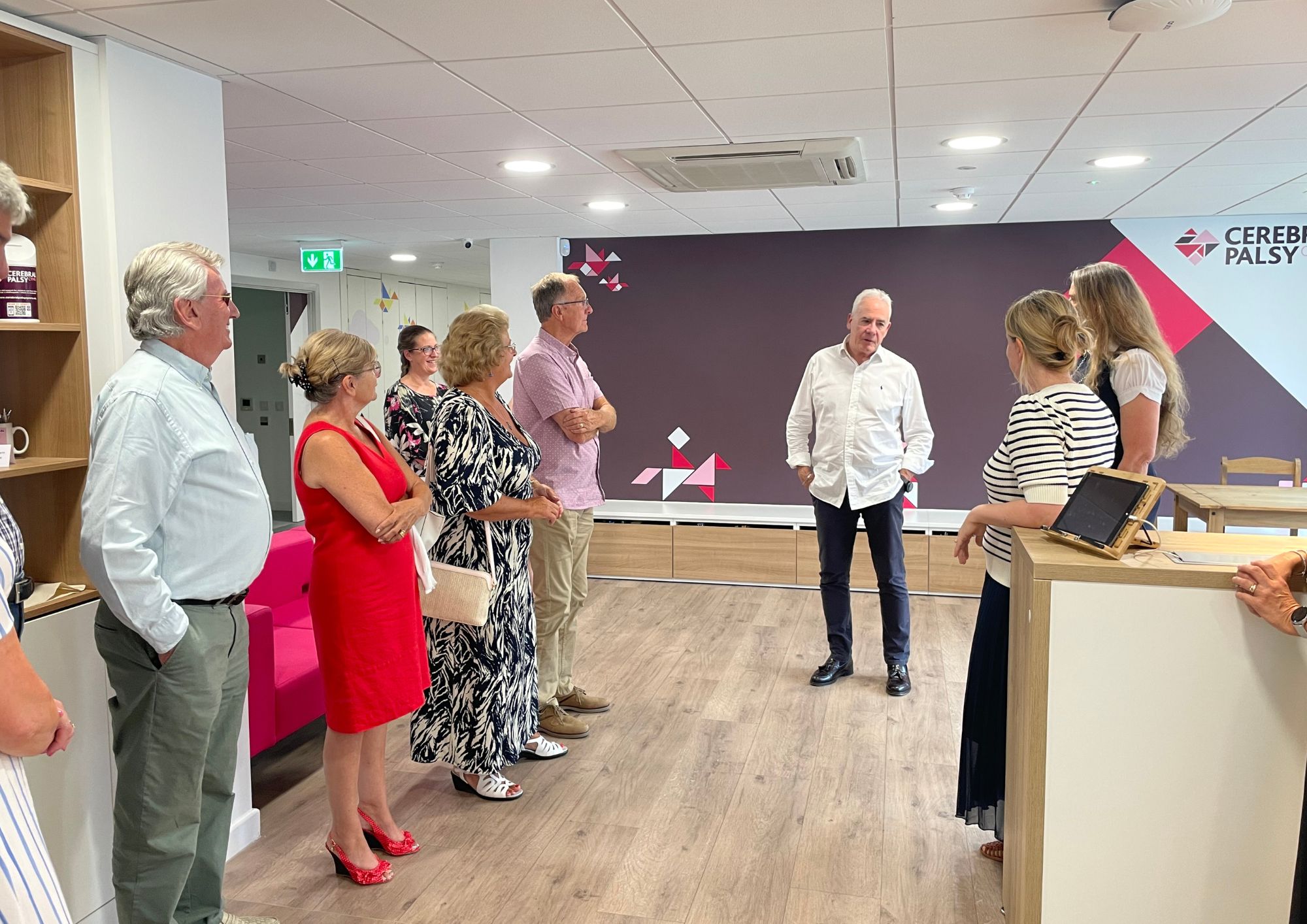 They were welcomed to our children's centre by our Chairman, Frank Holmes, who thanked them on behalf of the hundreds of families who have benefited from our specialist therapy and support since 1992. 
Our founding parents were then given a tour of our new facilities by Jenny Carroll, our Centre Director, who showed them the progress that we have recently made with phase 2 of our building work, made possible by our recent 'Build a Better Future' building appeal. Below is a photo of them in what will become a multi-purpose room for therapy, independent living skills and storage of therapy equipment.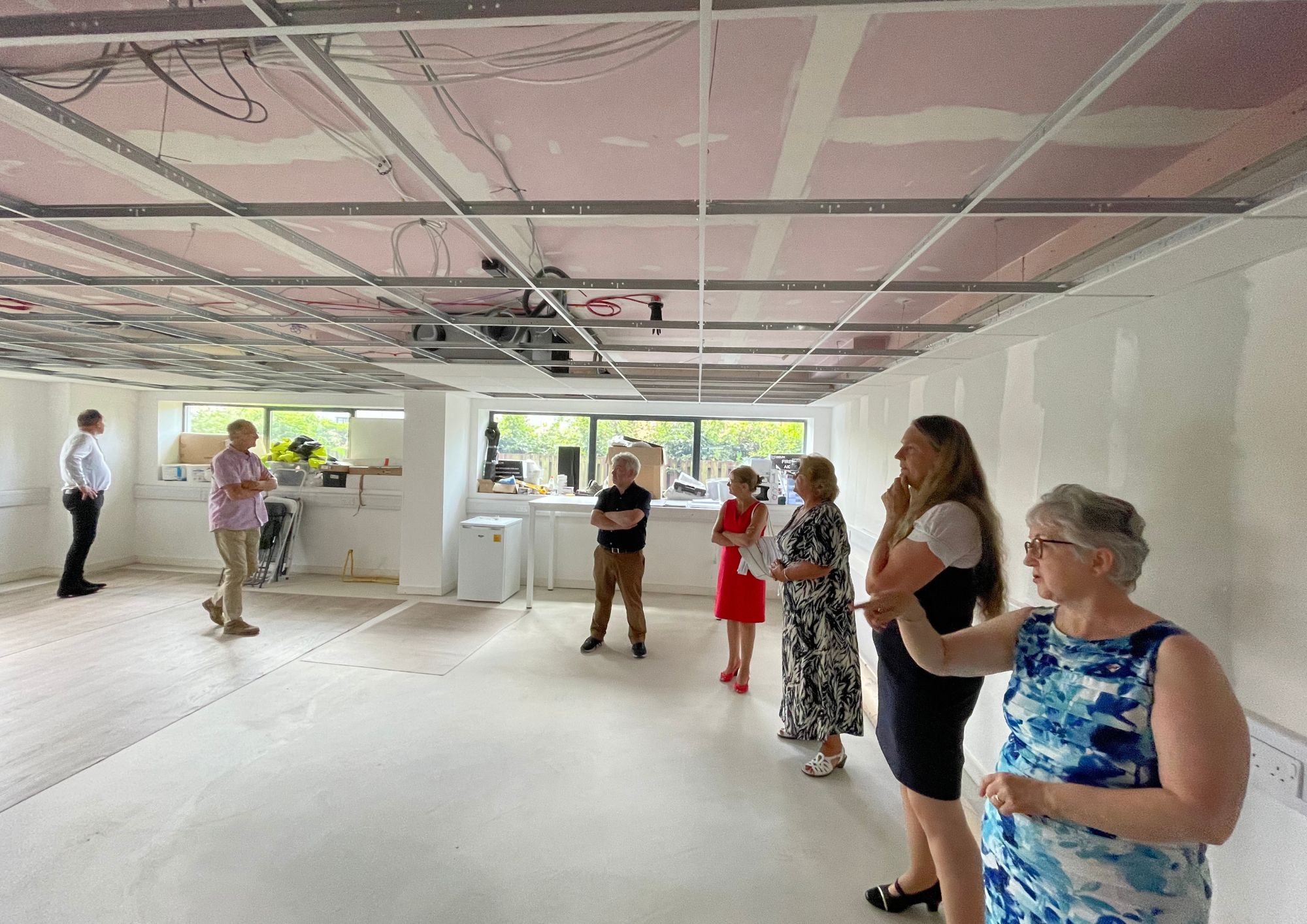 There was then a long-awaited catch-up over a slice of cake and a cup of tea, as we shared together stories of how the charity was launched in 1992 and the fun they all had in coming up with fundraising ideas to help raise the money to refurbish our original premises on Park Road and transform it into a therapy centre!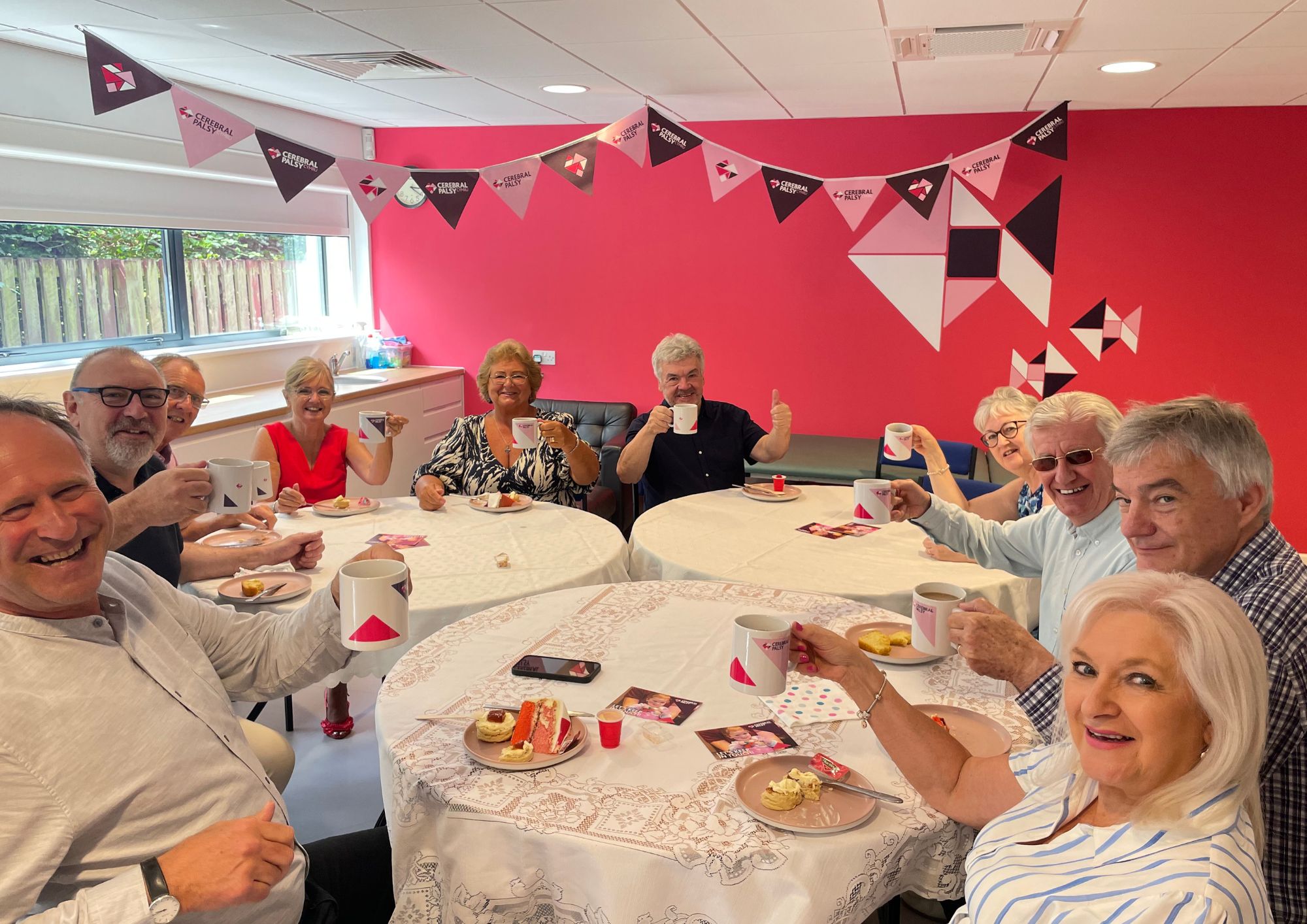 Jenny Carroll, our Centre Director and Consultant Physiotherapist, was delighted to welcome our founding parents to our new home and explained how their enthusiasm and passion to make a difference has had a lasting impact on our charity's mission. 
Our charity was set up by families for families, and that has really impacted our philosophy of who we are and our mission as a charity. Cerebral Palsy Cymru keeps the family at the heart of everything we do, and although lots of things have changed since the charity launched in 1992, that core value hasn't. We've certainly grown in size over the years and we now have nearly 100 babies and children under 2 and a half who are part of our specialist early intervention programme 'Better Start, Better Future'. We have a clear vision for the future to develop our services to ensure we can see children at each critical milestone throughout their childhood, however, to achieve this will mean substantially growing our income over the next few years. The story of our founding parents continues to inspire us, and we will continue to do all that we can for the children and families across Wales living with cerebral palsy. "
John Weaver, one of our founding parents, wrote a poem to commemorate the event and our 30th Birthday, which we would like to share with you all to conclude this news story. 
We can, we must, we will. 
(Dedicated to the Founding Parents of Cerebral Palsy Cymru)

The doctor's words were saddening and very hard to bear,
"Your child has cerebral palsy and will need lots of love and care".
But we knew beyond the stress and strain, there was a role we had to fill,
So, no matter what, our thoughts were clear, we can, we must, we will.

Life had to go on as normal, or as normal as could be,
Still, the desperate needs of our little one were very plain to see.
We knew there'd be lots of effort, and sweat we'd have to spill,
And the only way to think was, we can, we must, we will.

At first, we felt alone, but soon we would discover,
Other families like us - they call it 'parent power.'
And so, we became a mighty force, with a purpose to fulfil,
Because we all agreed, we can, we must, we will.

Our little group of parents worked day and night to share,
The purpose of our mission with others who would care.
We talked to groups and businesses, their assistance to instil,
Always keeping firm in mind, we can, we must, we will.

From rattling cans to big events, the money came in fast,
And many tears of joy were shed when our dream came true at last.
The climb had all been worth it as we reached the summit of the hill,
And all because we never strayed from, we can, we must, we will.

It's great to know the seeds we sowed have blossomed to provide,
Hope and happiness to children far and wide.
And though many years have passed, my thoughts often wander still,
To those amazing times and the people who said, we can, we must, we WILL.
And We Did!

- John Weaver
If you are feeling inspired by the story of our founding parents and would like to help continue their legacy, why not consider joining our 1992 Club? By joining our 1992 Club and making a regular gift of £30+ a month, you will be proving us with the stability to plan for the future because we will know that we have a steady income stream that we can rely on. To find out more, visit our 1992 Club web page. 
Popular
Upcoming event
Jingle and Mingle

The team at Cerebral Palsy Cymru invites you to join them at their annual 'Jingle and Mingle'

Therapy and support for children and their families
Cerebral Palsy Cymru is a registered charity in England and Wales 1010183. A company limited by guarantee. Registered company in England and Wales 02691690. Registered address: Cerebral Palsy Cymru, 1 The Courtyard, 73 Ty Glas Avenue, Llanishen, Cardiff, CF14 5DX.