Therapists blog - Jungle Explorers 2021
August 09 2021
Marissa Mount, one of our Occupational Therapists, shares her experiences of this year's Jungle Explorers project, which is kindly funded by BBC Children in Need.
What is the Jungle Explorers project, who is it aimed at and how long has it been running for?
The Jungle Explorers programme has been running since 2017 and it has been developed for children who have unilateral cerebral palsy, where one side of their body is more affected than the other. The project runs for a group of up to 6 children and is jungle-themed. It is designed to be a fun and age-appropriate way of providing intensive upper limb intervention, with the aim of developing the child's ability to use both hands more effectively for functional tasks. The project is funded through Children in Need and after our initial project, we were very grateful to secure funds for another 3 years.
What are the therapeutic benefits to the children who attend the sessions?
Our primary aim is to support the children in developing their bimanual (two-handed) skills to enable them to be as independent as possible and participate as effectively as they can in day-to-day life. At the start of the project, the children and their families identify functional goals which are meaningful to them. These can range from activities such as being able to dress more independently, using cutlery to make a sandwich or open a packet of crisps, climbing stairs, or riding a bike. Although our project has an upper limb focus, we recognise the need to address all areas of development, including their gross motor skills, ability to attend to tasks, and be able to plan and problem solve within activities. All of which supports their progress in achieving their functional goals. At the end of the programme the outcomes are assessed using specific, standardised measures alongside the personal feedback from parents and the children themselves.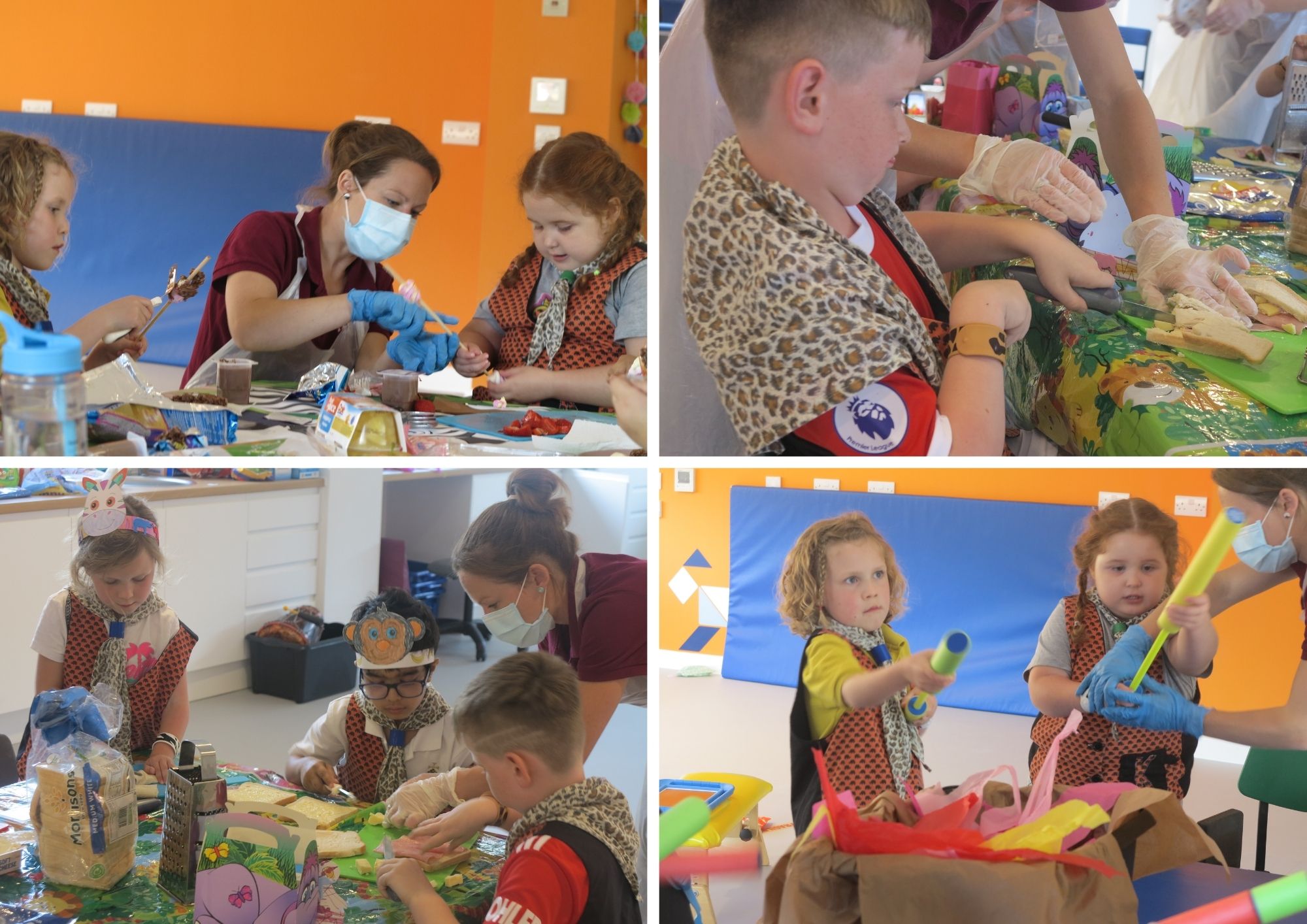 Are there any other benefits of the project aside from the therapy?
An integral part of the project is the opportunity for the children to socialise with other children who have unilateral cerebral palsy. All of the children included in the programme attend a mainstream school which means that they may have never met another child who has similar abilities and who experiences similar challenges to them. They may always be comparing themselves to or competing with their peers who do not have the same difficulties. This can have a significant impact on their self-esteem. A huge value of this group is that the children have an opportunity to share their successes and challenges in a safe environment and that will often be common amongst the whole group. Some of the simplest of tasks that we may take for granted may have taken these children a huge amount of effort and determination to achieve, and it is therefore particularly important to recognise the importance of sharing their successes amongst a group that understands this. The parents of the children attending the project also have an opportunity to spend time together, and with our Family Support Coordinator, to share their own stories, resources, and ideas.
Could you explain a little more about the difference between the 1-1 therapy and group therapy?
All the activities in both the 1:1 and group sessions are thought about very carefully and designed to support the child's progress with their two-handed skills and functional goals. The 1-1 sessions are a time where the children have more intensive 'one-on-one' time with a therapist. We work closely with each child to support them to develop their individual skills and we can be more specific and grade our support in a quieter and more controlled environment. The group environment has much more emphasis on the children working together as a team, having fun, and socialising, whilst continuing to adapt all the activities for each specific individual as much as possible.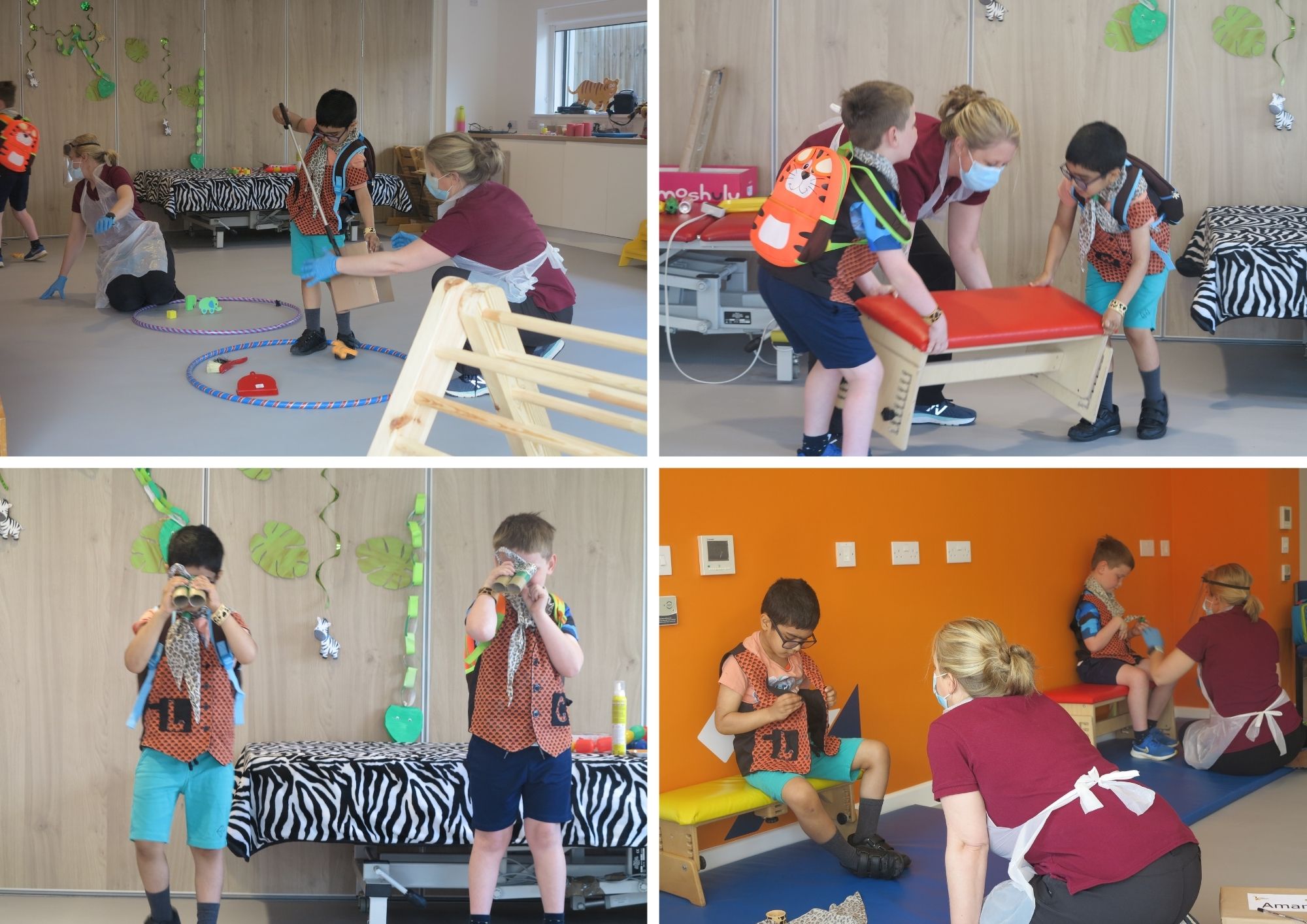 How has this year been different (with Covid restrictions) and were there any benefits that you saw as a result of the change in the project to accommodate these restrictions?
The project was initially designed and carried out as a 10-day intensive programme, which the children attended for 4 hours a day over 2 weeks. Due to Covid-19, however, we were initially required to amend the running order of the project to adhere to government guidelines. The children received 8 hours of 1:1 therapy (working in pairs with another child and their therapist) followed by 5 group sessions, one of which was virtual. As a therapy team, we are constantly reflecting on our programmes and how we can improve them. We really valued the 1:1 time we had with the children this time, before moving onto the group work. We will therefore aim to keep some of this structure for our next project.
What was your favourite part of Jungle Explorers 2021?
We love getting to know all of our 'Jungle Explorers' and their families. Each and every one of them brings something unique and positive to the project. They continually help us to learn and develop as therapists. There was a particular favourite moment for me this year that I would love to share with you. The children had made party food for their families, and they then had to carry this on a tray along the length of a corridor into the family room. When entering the room, the families broke into spontaneous applause for each child. It showed real group spirit and the children were so visibly proud of themselves. If you understood how difficult carrying a tray is for some of these children, you would have been proud of them too!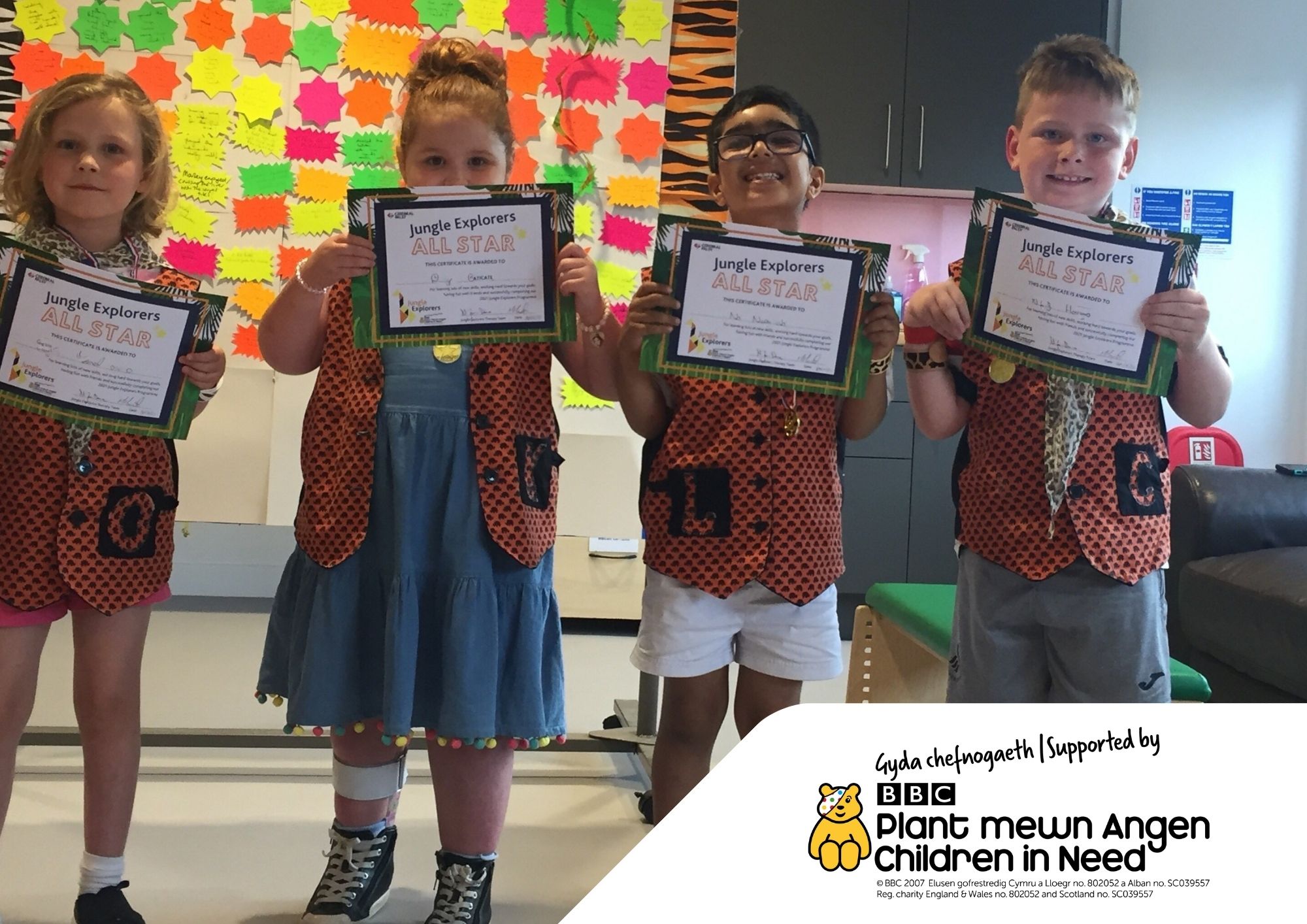 We would like to thank BBC Children in Need for funding our Jungle Explorers project.  
Popular
Upcoming event
Cardiff Half Marathon 2023

Run for team Cerebral Palsy Cymru at the 2023 Cardiff Half Marathon!

Therapy and support for children and their families
Cerebral Palsy Cymru is a registered charity in England and Wales 1010183. A company limited by guarantee. Registered company in England and Wales 02691690. Registered address: Cerebral Palsy Cymru, 1 The Courtyard, 73 Ty Glas Avenue, Llanishen, Cardiff, CF14 5DX.