Why your donations matter
Why your donations to our Christmas Challenge Appeal 'Better Start, Better Future' matter
Like all charities across the UK, the Coronavirus crisis has had a shattering impact on our financial income this year and although we have now, thanks to recent sources of emergency funding, been able to stabilise the charity, we are still expecting a significant deficit next financial year.   
At the same time, we know that we need to keep going. Over 600 children and families living with cerebral palsy in Wales depend on us.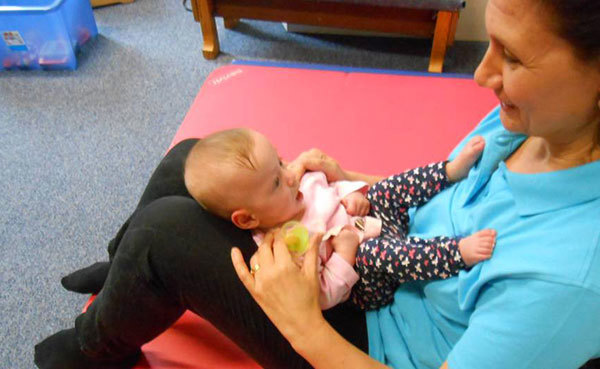 As a charity, 80% comes from donations, gifts in wills, retail and fundraising activity. The remaining 20% of our funding comes from Local Health Boards. 
 One of the most vital services that we fund ourselves is our early intervention service, 'Better Start, Better Future' for babies – a service that is now under threat due to the COVID-19 pandemic. 
It is crucial that babies who have, or who are suspected of having, cerebral palsy receive specialist therapy as soon as possible in their young lives as research shows that is when therapy has the greatest impact for their future outcomes. There is no cure for cerebral palsy, but specialist therapy can reduce the level of disability a child has.  
This is why we are taking part in 'The Big Give Christmas Appeal.' From 12pm on the 1st December we have just 1 week to raise £10,000. This money will go towards funding our 'Better Start, Better Future' programme and will fund 17 therapy sessions or, to put it simply, make a life changing difference to 17 babies across Wales next year.   
Click here on the 1st December at 12pm to double your donation and make a difference to children and families across Wales living with cerebral palsy. Children like Sienna who was one of the youngest babies to be accepted onto our 'Better Start, Better Future' early intervention programme. 
"It has been such a comfort to us as we were doing something positive from pretty much day one for Sienna. The support and comfort that Cerebral Palsy Cymru provides means that the therapy doesn't just stop with the child who receives it, the whole family benefits. Now that Sienna is over 2 ½ she's no longer part of the early intervention programme but we now hope that we can get NHS referrals to Cerebral Palsy Cymru in the future. We are confident that with continued therapy and support, Sienna can reach the peak of her development, and our confidence and faith are all thanks to the great work that Cerebral Palsy Cymru do."
How we have helped in Wales
110
Family support appointments took place in 2018-19
286
Children from across Wales have been treated during 2018-19
1,682
The number of sessions of specialist therapy we delivered in 2018-19

Therapy and support for children and their families
Cerebral Palsy Cymru is a registered charity in England and Wales 1010183. A company limited by guarantee. Registered company in England and Wales 02691690. Registered address: Cerebral Palsy Cymru, 19 Park Road, Whitchurch, Cardiff, CF14 7BP.